By Rose Law Group Reporter
Check out Adam Trenk' (aka, 'The Law Horse') with his two horses decked out in Genuine Billy Cook gear, and also read a brief profile about Adam and his recently acquired company at AT&T Business on Instagram.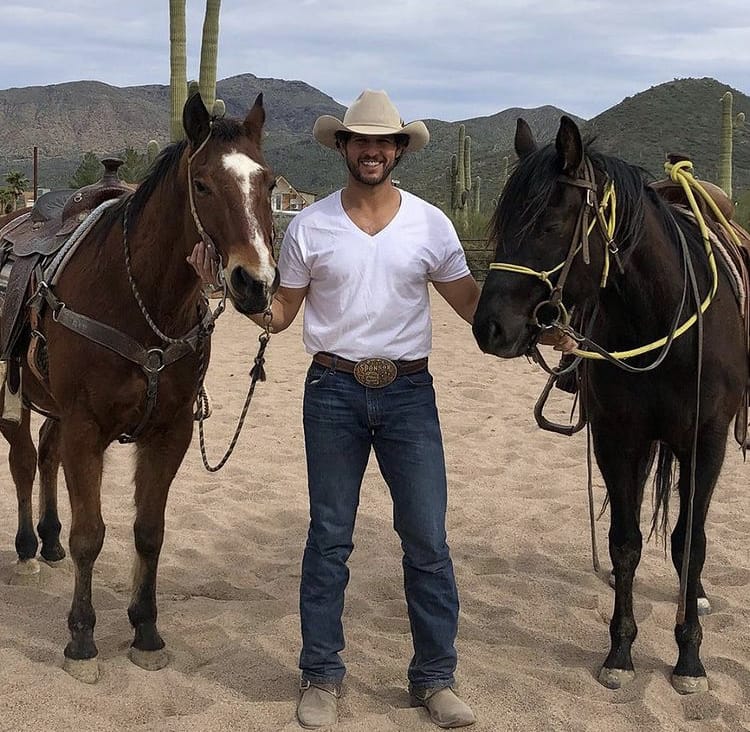 One more #SmallBizAnswersBig comin' right up. SBAB is our community of small business owners who share their insights on running their businesses. This time we talked with Adam Trenk of saddle-slinging @genuinebillycook. Keep reading, check out our stories,
and hit our SBAB highlights for more. 📸: @genuinebillycook
The Billy Cook name has been around since its original owner — you guessed it — Billy Cook started making saddles in the '50s. But after some tumultuous years coupled with Billy's passing in 2019, the business almost closed up shop for good. That's when Adam, a lifelong customer of @genuinebillycook, stepped in to save the beloved brand and reinvigorate its core values. Now looking into its second year, the biz is working to expand its offerings into handbags, belts, and more.
"I took a leap of faith. And I confirmed that all the employees could stay if I could keep it open. I felt with their talents, the brand, and my business acumen, that we could turn the company around — and we're working hard to do that."