(Disclosure: Rose Law Group represents Resolution Copper.)
By Madelaine Braggs | Rose Law Group Reporter
Arizona's economy is heating up and Pinal County is at the heart of the new development. Lucid Motors, Nikola Motor Company and Resolution Copper are just three companies who have invested in new facilities or expanded operations in the area. Could Pinal County be the new Detroit in a new green industrial era?
Spokesmen from the three businesses joined Jordan Rose, founder and president of Rose Law Group, and the Arizona Commerce Authority at Friday's Pinal Partnership Breakfast panel discussion to talk about these economic engine projects.
On the heels of announcing Lucid Motors is going public, Director of Manufacturing Mike Boike says their new facility in Casa Grande is also historic. "It's the first state of the art, greenfield electric vehicle manufacturing facility in North America and the first large-scale automotive factory in Arizona."
Lucid's electric vehicles are a luxury product competing against Tesla by offering the fastest charging capability on the market and features like the ability to power your house from your vehicle in the case of an outage. Their Lucid Dream Edition Sedan starts about $170K. The next generation of vehicles will range around $70-80K.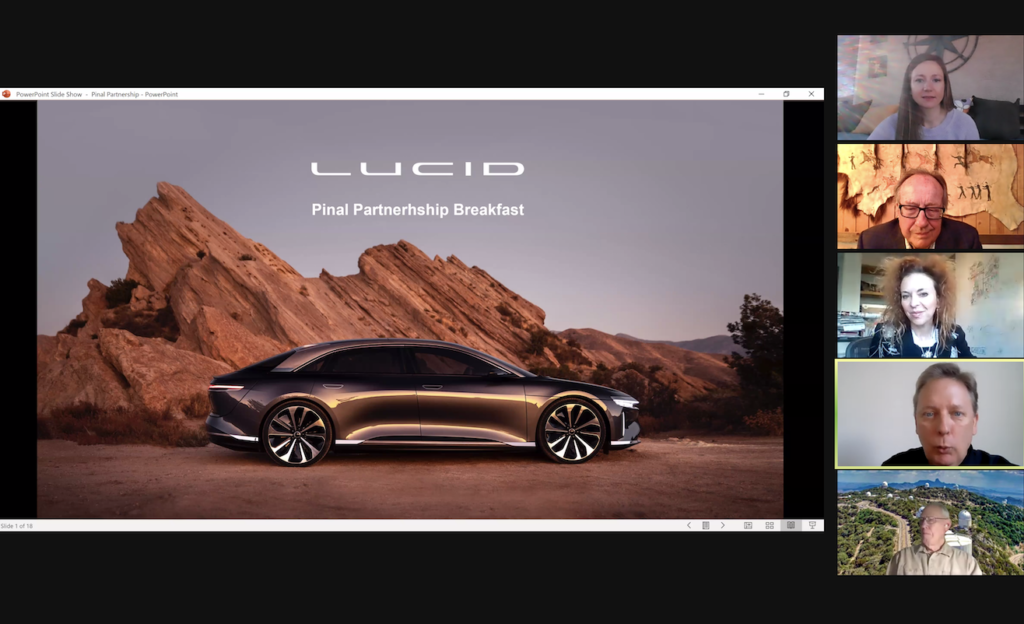 Lucid looked at 60 sites across 13 different states before choosing its location in Pinal County and when Jordan Rose asked if Boike would disclose their second choice, he said "There was no second choice." When Lucid moved to Arizona in 2020 they had about 50 employees and they now estimate employing about 1,700 people by the end of 2021.
The ten-year impact of the site projects $80 billion in economic output, over 138-thousand jobs, $9 billion in personal income and over $650 million in state, county and local tax revenues. The 20-year impact projects nearly $2 billion in tax revenues.
Keith Watkins, from the Arizona Commerce Authority says it was a tremendous achievement securing the Lucid deal. But the work's not over. By expanding operations in Pinal, Lucid anticipates more suppliers, which means more traffic, and more water consumption. By supporting transportation projects like expanding the I-10, Lucid hopes to overcome these potential challenges.
Nikola Motor Company is taking on the venture of taking logistic transportation from oil guzzling trucking to fleets of green rechargeable semi-trucks. Their first five prototypes were built in Germany and are now in various cities in the U.S. undergoing vigorous validation testing.
"We beat these trucks up," said Mark Duchesne, Nikola Head of Manufacturing. "We put them through their paces and are making sure they're doing what they're actually designed to do." In about a week, Duchesne says the steel skeleton for their facility will be complete and soon after it will have a roof. Good news to the drone operators who he says like to frequently fly over the site and watch them "do more than just move dirt."
In the next couple of months, they will be building their prototypes in Coolidge, bringing about 100 jobs by 2022. Duchesne says since they're in a revolutionary industry, they're not necessarily expecting experience in manufacturing battery electric trucks from their applicants. Nikola's hiring philosophy is to build a "zone" of people who are passionate about renewable resources and innovating electric vehicle technology. Duchesne says "Nobody has experience in electric trucks… but we're all going to learn together."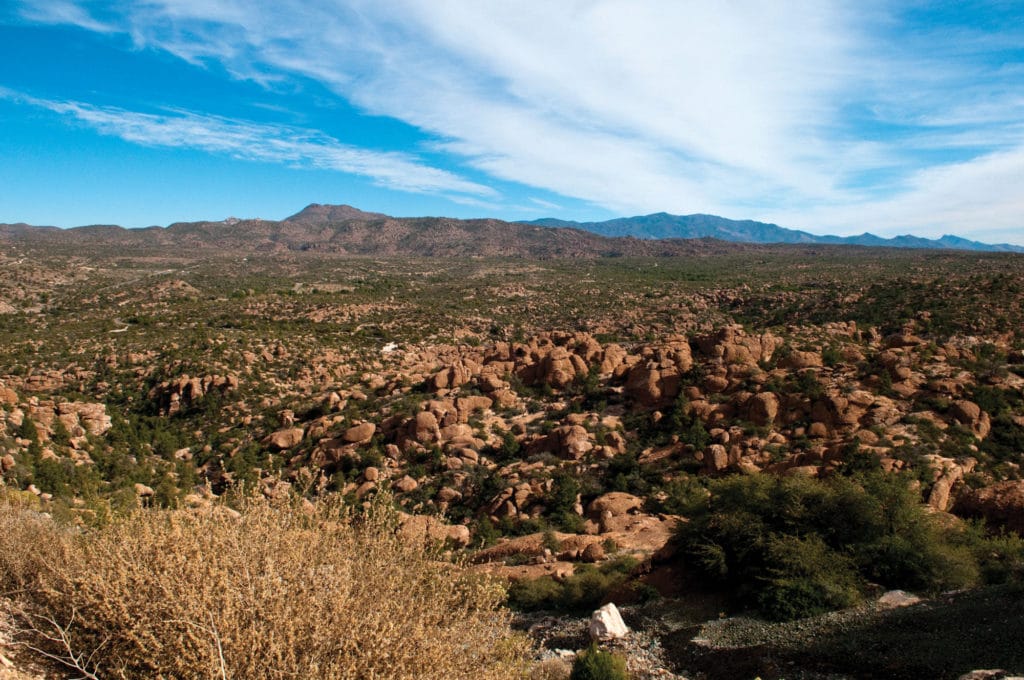 Resolution Copper's next project in Superior would deem Arizona the home of the largest copper mine in the world when it opens. It's a project that recently got a nod from Representative Deb Haaland, the Interior Secretary nominee. Before Congress, she said she would not intervene in the Resolution Copper deal, ultimately leaving it up the forest service to handle, but would "ensure tribal voices are heard."
Hesston Klenk, Resolution Copper spokesman, says the environmental impact statement process has been in the works for seven years. Congress passed legislation granting Resolution Copper 2,400 acres of Oak Flat and in exchange, Resolution about 5,400 acres of valuable ecological land, including the Seven Bee ranch on the lower San Pedro River, which is currently managed by conservationists.
"Being able to work through this process to not only get the land, but also offset more than double the conservation land has been a pretty good outcome for this project," Klenk said. Resolution has spent $2 billion on the project so far, most of which he says was spent in Arizona.