(SCOTTSDALE, Ariz.) –The Bentley Scottsdale Polo Championships: Presented by Talking Stick Resort is less than 3 months away but organizers say the level of ticket buying to date is at the highest level they have ever seen since the event started 10 years ago.

Tickets officially went on sale in mid-June for the October 23rd Scottsdale Polo Party, which will take place outdoors on the polo fields at WestWorld of Scottsdale. The 2021 event will return to its regular format and celebrates the 10th Anniversary for what is America's most attended polo event.

Current ticket sales are trending at nearly 400-percent over the same period in 2019, with the greatest surge occurring in the high-end VIP sections. Among those reserved seating areas are The Molina Fine Jewelers Drivers and Players Lounge, Barrett-Jackson Champagne and Jazz Lounge, and Prime: A Luxury Tent Experience by Steak 44, Neiman Marcus, Barrett-Jackson, and Bentley Scottsdale.
"We have been in the event business for a while now and have never seen the pace we are currently seeing," said Jason Rose, Co-Founder of The Bentley Scottsdale Polo Championships. "This is normally velocity we would see after Labor Day when people are back from summer vacations and start planning their fall outings.
There is definitely a shift in people's mindsets. They are ready to be back out and attend events again," Rose said. He added that ticket revenue is not only at historic levels but a full month and a half over 2019's pace.

Rose said he saw a similar trend in ticket sales during the company's Bulleit Bourbon Derby DayClub event at Turf Paradise for the Kentucky Derby in early May. Ticket sales ended nearly 191% up for that event over 2019.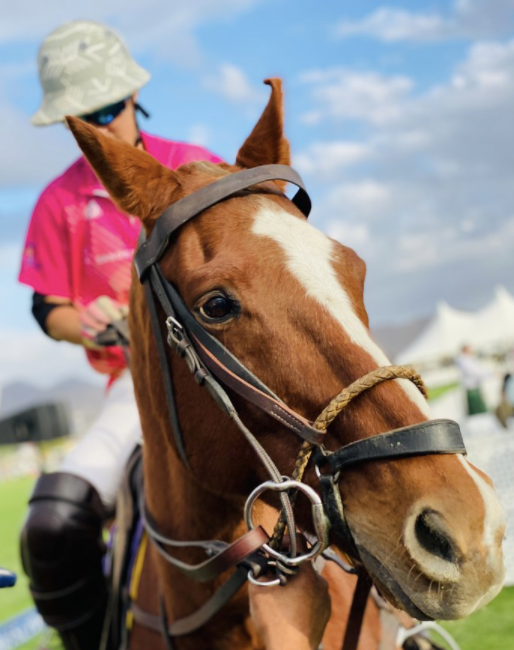 Fans attending the 2021 Scottsdale Polo Party can expect to see four thrilling and action-packed polo matches, plus a full day of events within the event, including newly enhanced and elegant VIP experiences. Celebrating its 10th Anniversary, the October 23rd event will also offer a diverse lineup of polo teams from around the world.
Among the 2021 teams confirmed to play include:
The Wales Polo Team vs The Royal County Berkshire Polo Club
Aspen Valley Polo Club vs Argentina La Mariposa Polo Club
Jet Set Women's All-Star Polo Team vs Bogata Polo Team
Arizona Polo Club vs Grand Champions Polo Club
One of the biggest stars in the sport, Nic Roldan will also return in 2021 representing the former champion Aspen Valley Polo Club, owned by Marc and Melissa Ganzi.
Besides the polo action – fans can also enjoy The Polo Party's signature events within the event like the Canine Couture Dog Fashion Show presented by Lugari Pet Salon, the World's Longest Catwalk Fashion Show produced
by Phoenix Fashion Week, a half-time rugby match between top collegiate teams and lacrosse match between two of the Valley's local lacrosse clubs, a preview of Barrett-Jackson's 2022 Scottsdale Auction and halftime performances by the Scottsdale Arabian Horse Show, plus much more!
New for 2021 will be the inaugural Morning Beer Festival featuring the best beers to start the day. Also newly expanded for 2021 – retired NFL Star AC Caswell will once again bring his Million Dollar Mingle charity experience to the event with an even larger tented VIP presence on site.

In addition to individual tickets, guests will also have the option of purchasing 4 seat tables as well as the standard 8-top versions. Tickets and tables are still available but selling fast at ThePoloParty.com.
General Admission tickets start at $35 and include field-side experiences like the Sanderson Lincoln Black Label Lounge and several other DJ-infused party tents including the Talking Stick Resort Polo Day Club with tables and bottle service courtesy of Scottsdale's most recognizable hot-spots.

Tickets and tables are now on sale. For tickets, tables and sponsorships please visit www.ThePoloParty.com. Corporate Sky Box sponsorship opportunities and private polo tents are currently also available for sponsorship. There are also spectacular opportunities to be showcased on Vendor Row alongside dozens of top brands.

Those seeking sponsorship for 2021 should also contact info@ThePoloParty.com or call (480) 423-1414.