(Disclosure: Rose Law Group represents Haydon Building Corp.)
By Real Estate Daily News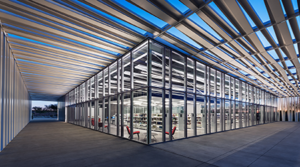 PHOENIX, ARIZONA – A design/build collaboration between Haydon Building Corp and Richärd Kennedy Architects has earned the Valley firms a prestigious 2021 International Architectural Award for their work on the Asante Library in Surprise, Arizona.

The International Architecture Awards are dedicated to the recognition of excellence in architecture and urbanism from a global point of view. The program pays tribute to new developments in design and underscores the directions and understanding of current cutting-edge processes consistent with today's design thinking.


This year's program honors new (2019-2021) corporate, institutional, commercial, residential architecture, interiors, and urban planning, designed for both built and unbuilt projects alike.