By Madelaine Braggs | Rose Law Group Reporter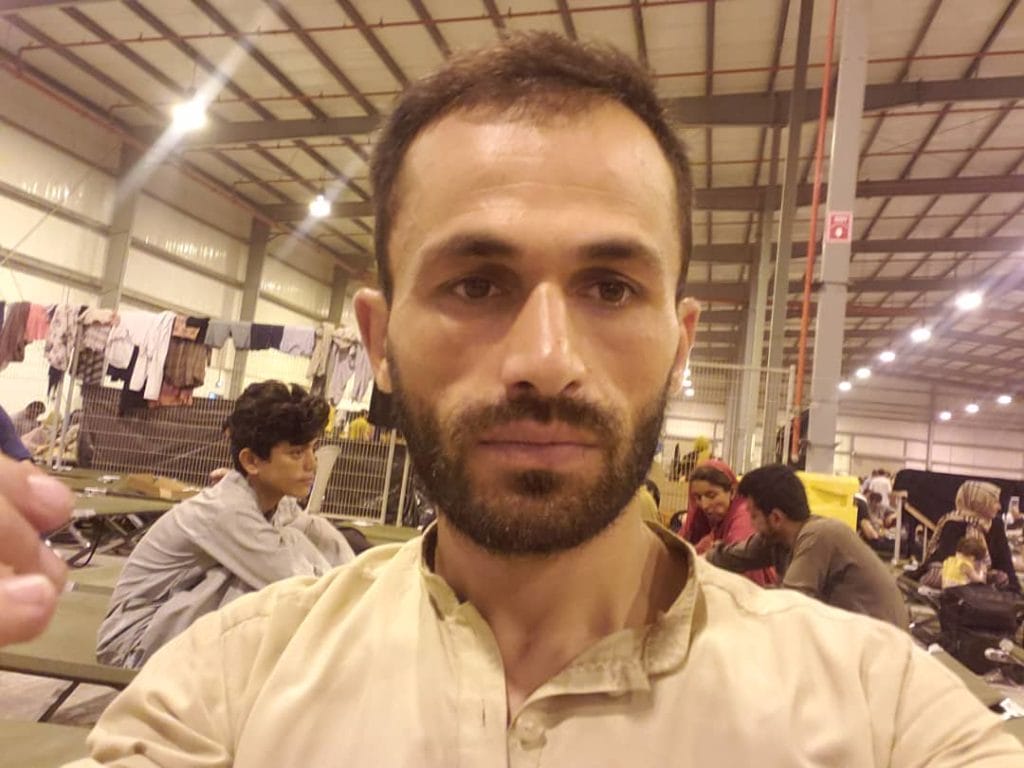 Zabi says he still can't believe he's in the United States, after fleeing Afghanistan as a refugee wanted by the Taliban. He had already been captured and tortured by the Taliban before; consequences of his dedication to working with the U.S. Marines as a translator.
"Working with the U.S. is like a war crime to them," he said. So why did he choose to help our troops? Zabi says he was inspired by a classmate, who was also a translator.
"I knew the changes in government were dangerous. I knew I wanted to help. For me, it wasn't about getting to the United States, I wanted to serve."
As the final American troops pulled out of Afghanistan, and the Taliban took control of the government, Zabi's pressure to leave became life or death. Luckily, he had an attorney who would do anything to ensure his safety through the immigration process.
Zabi's case first came across Darius Amiri's desk about two years ago. Amiri, Rose Law Group Immigration Dept. Chair, had been contacted by a high school friend, Marine Corey Mazza who had served with Zabi in the battlefield. It was determined Zabi was eligible for a special visa created specifically for applicants who worked with the U.S. military, but due to clerical errors in paperwork, his application was denied.
Fast forward to 2021 and the sudden collapse of the Afghanistan government. Zabi no longer had the luxury of waiting to clear the administrative hurdles tying up his paperwork. The Taliban had identified Zabi as a public enemy for working with Americans and they were coming for him. Once Amiri refiled all the necessary applications, he began a nationwide media campaign to get Zabi's story out.
Amiri called Senator Mark Kelly's office for their support and also rallied military groups online to see who could help. Strangers with invaluable connections joined the efforts, while Amiri and Zabi kept in touch via WhatsApp. Gunshots could often be heard in between Zabi's voicemail updates.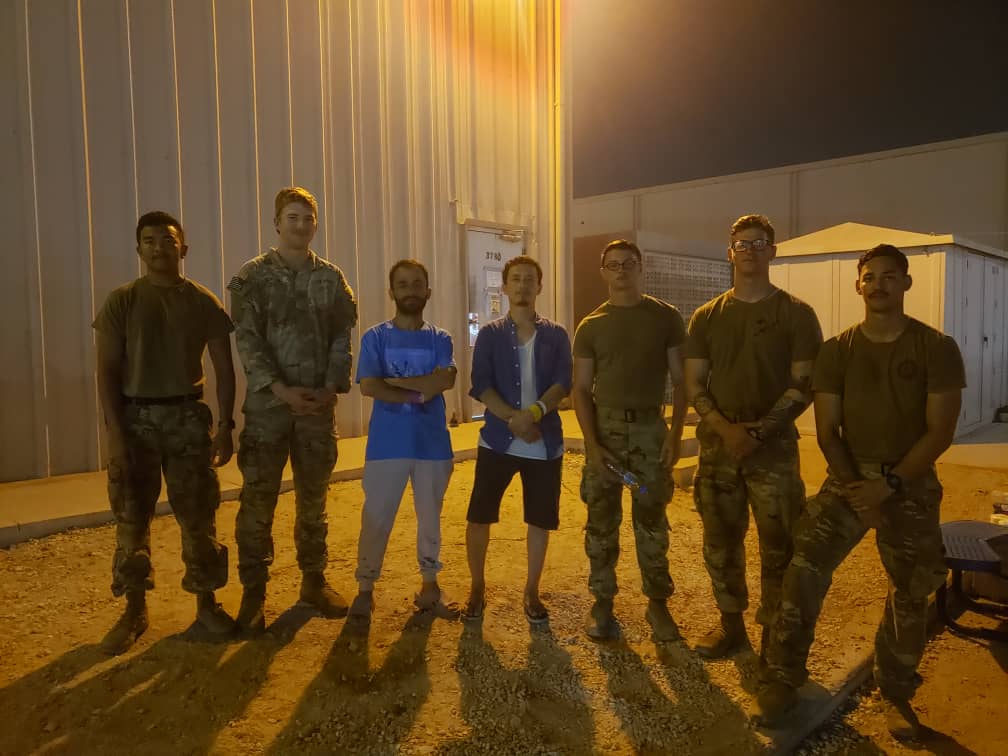 It was a race against the clock. Neither Zabi nor Amiri slept for days. After being turned away over a hundred times while trying to gain safe harbor with US troops stationed inside the Kabul airport, Zabi finally made it through late one weekend night. Amiri was contacted by Zabi and Corey who relayed to them the good news that Zabi was finally safe from the Taliban. After days of awaiting processing in the Karzai Aiport at the ad hoc US embassy, Zabi was extracted to Qatar and from there taken ultimately to the Hollomon Air Force Base in Otero County, New Mexico in early October. And as chance would have it, of all places in the United States, Zabi was located in Tucson, a mere two hours from Amiri in Phoenix.
"I thought to myself… I may never get to the U.S. and if I do, I still may not meet Darius because he may live too far," Zabi said. After the ordeal they shared together, Amiri says it was "surreal" to finally meet in person. One of the first things they did was try Mexican food. Zabi says it's delicious.
"Ten years ago, I had a dream I was in the U.S. and when I woke, I was in Afghanistan. Now, I feel I finally made it to my dreams."
For Zabi, what comes next is rebuilding his new life. He was able to immigrate to Arizona with his fiancé, and both are in the process of obtaining their work authorization documents and social security numbers. The adjustment is slow, going from what he describes as a hell scape to the slow pace of Southern Arizona. In the meantime, Amiri is continuing to pursue the special immigrant visa for Zabi which he is entitled to for risking his life to interpret for US armed forces. "It's fantastic that we got Zabi here, but there's more work to do. I won't be satisfied until he's a U.S citizen!"
For Amiri, the work is far from over. He's currently working on assisting other vulnerable Afghanis and their families who were not as fortunate as Zabi and still remain in harm's way while sheltering in Afghanistan.
Additional coverage of Zabi's press conference…
 
ABC15:  Rose Law Group attorney Darius Amiri helps refugees from Afghanistan.
 
Cronkite News: Interpreter flees Afghanistan with help from Rose Law Group attorney Darius Amiri.
 
FOX10: Afghan interpreter now safe in Arizona thanks to Scottsdale immigration attorney.
 
Arizona Republic: Scottsdale attorney helps interpreter escape Afghanistan and find new home in Arizona. 

12 News: A common bond: Scottsdale attorney helps bring Afghan refugee to Arizona