Matt Salmon/Gage Skidmore/Flicker
Opinion: Cue the crazy: Two Republican candidates for governor signed a contract calling for an end to Arizona's insanely popular early voting program.
Audit fever continues to blaze white hot in Arizona as not one but two Republican candidates for governor are calling on state leaders to scrap the state's wildly popular early voting program.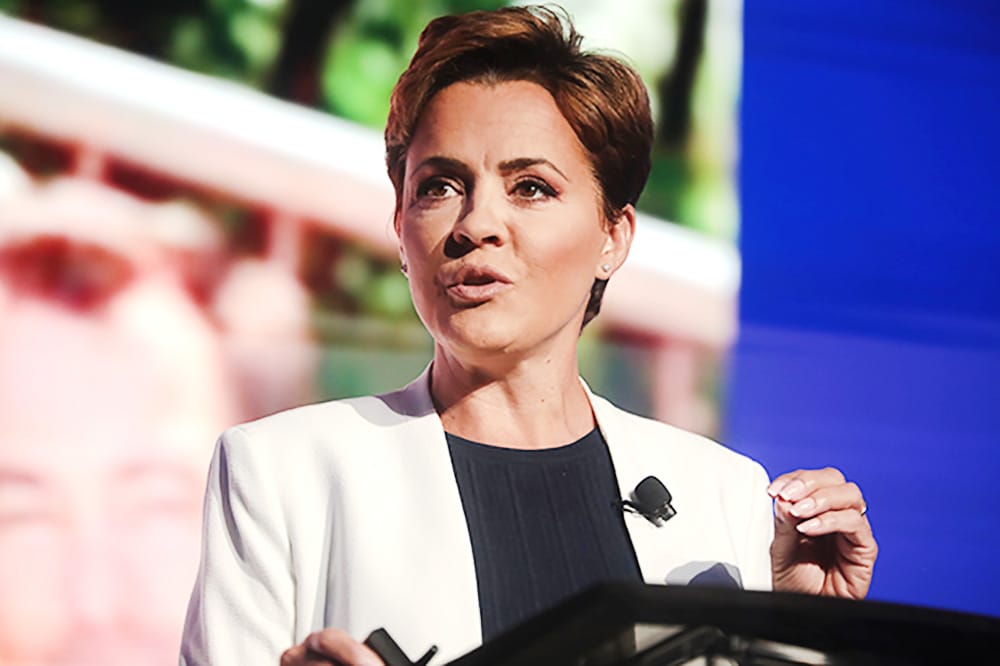 You know, the one used by 88% of Arizonans who voted in last year's presidential election?-
Both Kari Lake and Matt Salmon on Friday signed a Contract with Arizona, calling on Gov. Doug Ducey to immediately convene a special session of the Legislature to pass a "medical freedom" law and a leaky raft of election law proposals, including an end to early voting.
This, based upon an audit that turned up no evidence of fraud.
Lake's support makes sense. But Salmon's?
This crazy Contract with Arizona is the brainchild of the Patriot Party of Arizona.