By Mike Sunnucks | Rose Law Group Reporter
Brophy College Preparatory school has completed a new solar installation at its Central Avenue campus in Phoenix.
The rooftop and carport solar panels were installed by Massachusetts-based renewable energy firm Ameresco.
The solar installation "will offset about 48% of Brophy's annual electricity consumption and provide the school with significant cost savings over time," the prep school said in a statement.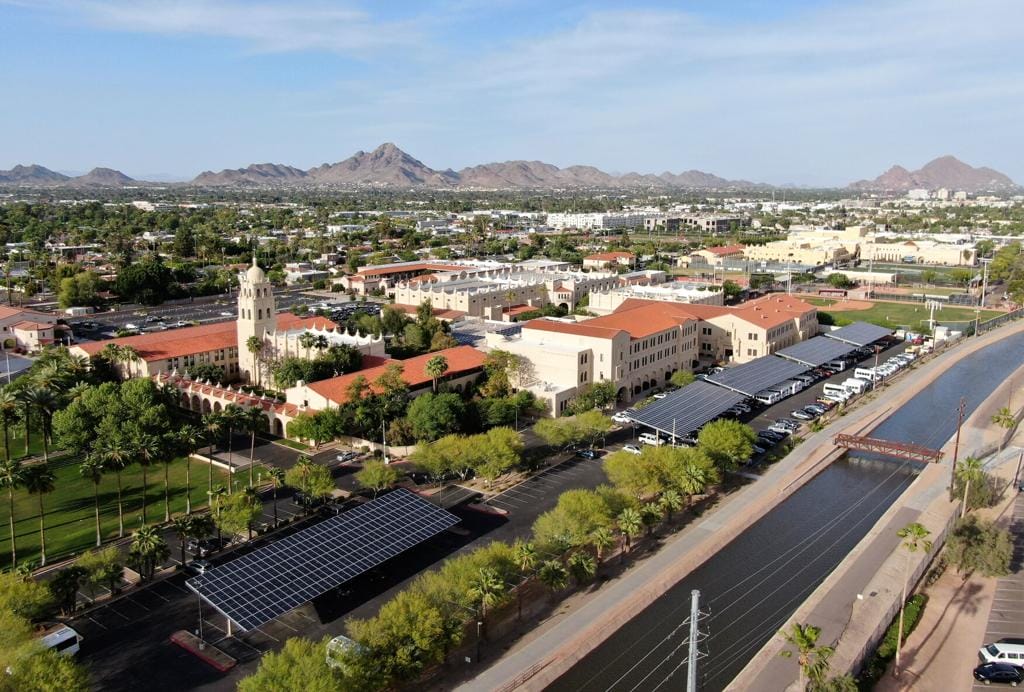 "Our work with Brophy College Preparatory is a prime example of how sustainability can directly impact the student leaders of tomorrow to advance clean energy initiatives and the school's mission, alike," said Bob Georgeoff, Executive Vice President, Ameresco.
The solar effort was also a priority for Brophy students and Ameresco engineers and installers taught three classes on the project at the private school.
The panels will create between 736 and 911 kilowatts of power for the Phoenix prep school.
"I am grateful for the leadership of Brophy's Student Climate Coalition, as well as SCC moderator, alumnus and faculty member Cooper Davis. As Jesuit-educated young men who understand the call to care for our common home, they spent considerable time researching the benefits and costs of this project and presenting it to the Board of Trustees," said Brophy President Adria Renke. "I am also grateful for Ameresco's partnership and willingness to work closely with us, not just to complete the project, but to educate our community on the process and results."