By Karen Schutte | Real Estate Daily News
TUCSON, ARIZONA — Tucson's housing market and its homebuilders have been on an unprecedented ride for the past 24 months. The good news is apparent: homebuyer demand continues to be strong, our permitting levels are up, population is steadily increasing, and employment around the Tucson MSA is better than ever. Unfortunately, not all indicators are as positive. Median new home prices are at record levels, supply challenges have worsened, and lot inventories are at critically low levels. Looking at both sides of the equation, the logical question then becomes: What does this mean for real estate and we move through 2022 and beyond?

If there's one group with insight into the future of Tucson real estate it is the Land Advisors Organization (LAO). We caught up recently with Will White who manages the Tucson office of LAO. Will and John Carroll at LAO represent the majority of Tucson's master planned communities and residential projects and have been active in the Tucson real estate scene since 2000. Excerpts of our interview follow:

Will, nice to circle back with you for what has become an annual interview event. To get started, tell me how 2022 is shaping up compared to 2021 and what is Land Advisors seeing that might be different in the market this year?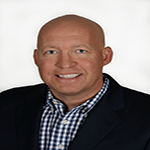 "We didn't see much change in Q1 from what we saw in 2021. 2021 was wild by all standards; a tremendous amount of business got done, primarily in the masterplans around Tucson. This has continued through the first quarter of 2022, although I am seeing different strategies being employed by the homebuilder community. Homebuilders (and their associated strategies) fall into 2 main camps: those that are very bullish and see 2021's run continuing into 2022, and those that are being cautious and expecting the current headwinds to continue. Only time will tell which was the right choice. We are also seeing the backlog issues that were present carry over from 2021, but we have an even more limited ready lot supply than we had previously. To me, it looks like the ongoing 'tug of war' over very strong demand and big supply challenges (land, labor, materials) is going to continue to intensify."