(PHOENIX) —We all know that Russ Lyon Sotheby's International Realty has been at the forefront of connecting buyers and sellers for opulent, custom homes. It is proud to announce a recent sale that also connects buyers and sellers for a significant piece of Arizona history.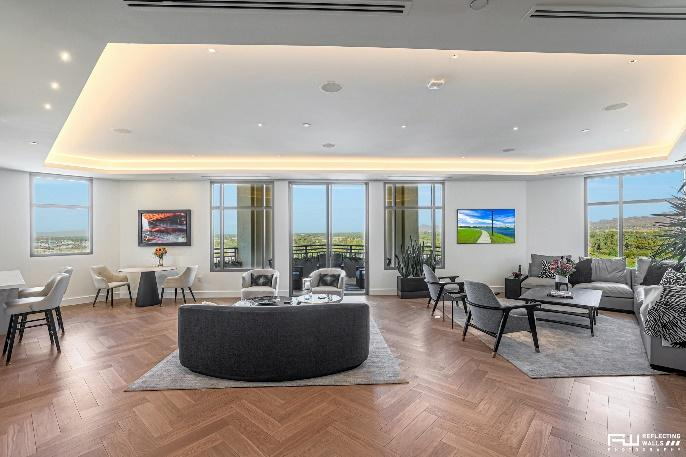 Russ Lyon Sotheby's International Realty sold the penthouse located at 2211 E. Camelback Rd in Phoenix, that once served as home for the late U.S. Senator John McCain. This landmark property recently closed for $6 million. The property was sold by Kelly Sands, the owner of Kovach Enclosure Systems in Chandler and founder of ICON Builders, a large multifamily renovation company. Sands is a long-time Valley resident and real estate investor.
Russ Lyon Sotheby's International Realty Agent Tim Hundelt represented the seller in this landmark transaction.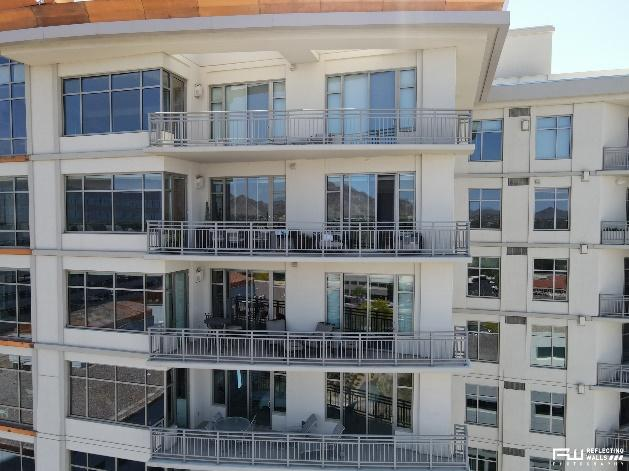 "It was a pleasure working with Kelly Sands to secure the purchase of the McCain Penthouse, and it was a pleasure selling it when he was ready. Lock-and-Leave properties like this are a once-in-a-lifetime opportunity to own, the size and quality are unlike anything that has ever been available to purchase in Arizona. It was a lot of fun to sell a New York-type penthouse here in Phoenix," said Hundelt.
So how did the esteemed former Senator live when he resided at this property? Not too badly. At just under 7,000-square-feet and with 4 beds and 4.5 baths, there is no shortage of space to go along with the incredible views. For some, being able to walk the same halls as perhaps the most important person in Arizona history would be enough, but there are also no shortage of amenities in this piece of history as well.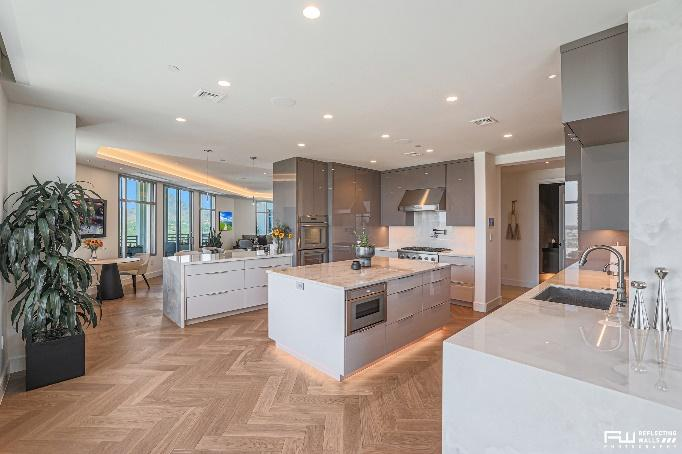 Want to show off to your historical or political junkie friends – the expansive entertaining spaces including a full-size theater room, billiards room, 500-bottle wine room and state-of-the-art kitchen offers many options to entertain. Also, noteworthy as it pertains to entertaining is the full automation, with a Crestron smart home system featuring custom lighting and shades throughout and total control at your fingertips. The 24-hour concierge and security combine safety with the comfort of the penthouse, and 5 parking spaces and storage are included.
Russ Lyon Sotheby's International Realty has had no shortage of landmark transactions, but most are related to size, amenities, or other unique traits. On occasion it has the opportunity to participate in an important piece of Arizona history. Participating in this sale resides near the top of Russ Lyon Sotheby's International Realty's most important and significant transactions.