By Mike Sunnucks | Rose Law Group Reporter
Sky Harbor's new $310M concourse includes AI 'smart glass' windows
A new $310 million concourse at Phoenix Sky Harbor International Airport's Terminal 4 includes a "smart glass" with artificial intelligence component.
The 275,000-square-foot concourse has eight gates for Southwest Airlines.
It also includes floor-to-ceiling smart glass from California-based View Inc. (NASDAQ: VIEW).
"The glass uses artificial intelligence to automatically adjust in response to the sun, maximizing access to daylight and outdoor views while blocking heat and glare to optimize passenger comfort and reduce energy consumption from lighting and HVAC by up to 20%," the Milpitas, Californias-based company said in a release.
The new concourse was designed by architects from SmithGroup and Corgan.
"We designed the Terminal 4 expansion to enhance the travel experience and reduce the airport's environmental impact," said Chad Makovsky, director of aviation services for Sky Harbor. "View's innovative technology directly supports both goals by improving passenger comfort while reducing energy demand."
McCarthy Building Companies was the general contractor for the airport project at Sky Harbor (PHX).
"We wanted the Eighth Concourse to highlight PHX's unique location in the Sonoran Desert and stunning views of the mountains south of the city, but we needed a solution to reduce the intense glare that comes with the region's 296 days of sunshine," said Russ Sanders, vice president of design Integration for McCarthy. "View Smart Glass helped us deliver a comfortable, energy-efficient environment without having to compromise on beautiful design."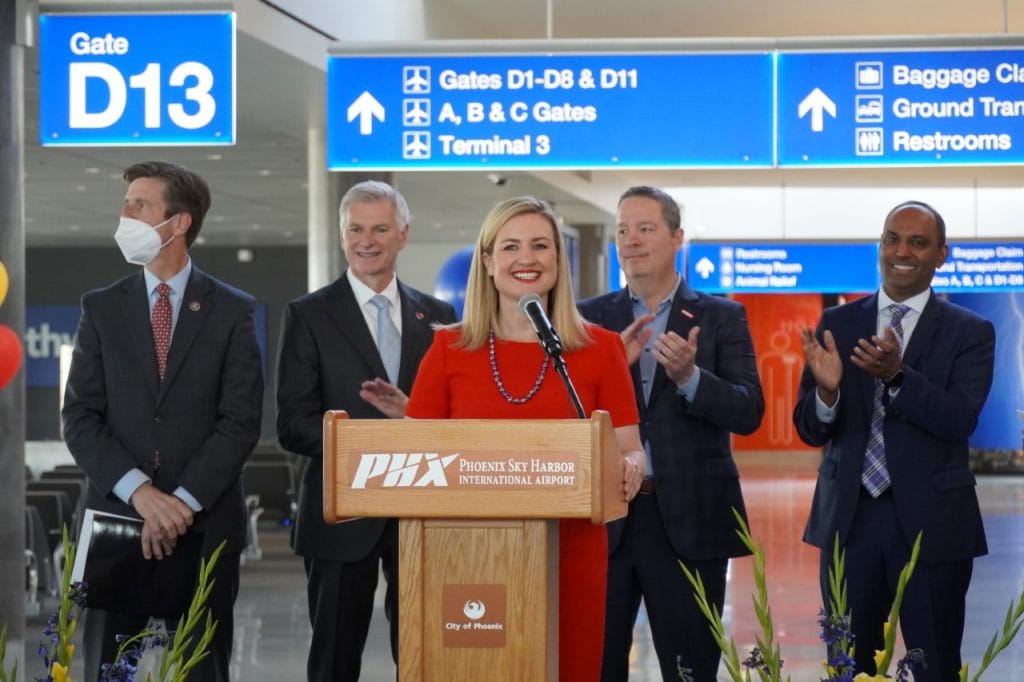 View's AI windows are 15% cooler than traditional windows, the company said.
"PHX recognizes that the airport of the future is not only smart and sustainable but fun and enjoyable as well," said Kristi Crase, director of Aviation Business at View. "Airports across the country are adopting View Smart Glass to transform their facilities into destinations."
Other airports with the glass include New York  LaGuardia Airport (LGA), Boston Logan International Airport (BOS), San Francisco International Airport (SFO), Dallas Fort Worth International Airport (DFW), Seattle-Tacoma International Airport (SEA) and Chicago O'Hare International Airport (ORD).