By Mike Sunnucks | Rose Law Group Reporter
Coworking firm Co+Hoots has opened a new workspace in downtown Mesa at Benedictine University's Main Street campus.
Co+Hoots offers coworking space offering offices, technology and other services to small businesses, entrepreneurs and startups.
Benedctine's Mesa center is located at 225 East Main Street and the new center is a collaboration between the college, Co+Hoots and the city of Mesa.
"CO+HOOTS has emerged as the premier co-working space in the Phoenix-Mesa metro area, and they continue to grow their work in support of small businesses, startups and entrepreneurs," said Mesa Mayor John Giles in a statement. "CO+HOOTS at Benedictine University is another great piece of the puzzle in downtown Mesa's renaissance."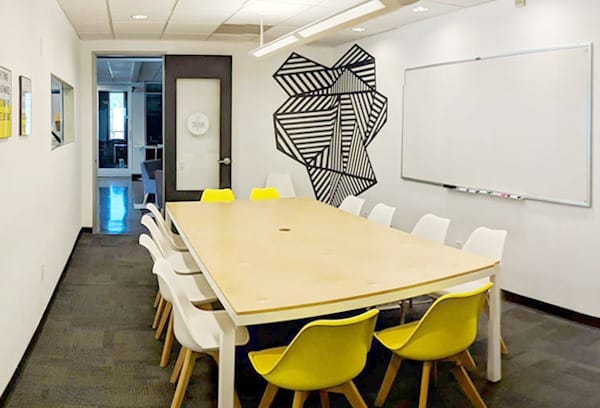 The space is another downtown economic development effort for the city.
"The facility offers office spaces, conference rooms, desks, a phone booth for calls, a podcast studio and a kitchen in addition to the online resources and access to networking and support. This will be Mesa's one-stop-shop for entrepreneurs looking to start a business or small business owners looking to be part of a community of like-minded people," said Mesa Vice Mayor Jenn Duff.
Co+Hoots was founded in 2010 in Phoenix.
"Opening a Co+Hoots location that truly reflects downtown Mesa's distinctive personality and one that will also support the next generation of entrepreneurs, through our partnership with Benedictine University, has always been important to us," said Odeen Domingo, Co+Hoots CEO. "As a major local economic driver, we are honing in on creative, collaborative ways to help amplify downtown Mesa's Innovation District."
Watch the ribbon cutting ceremony: