I never tire of traveling our District. There seems to be no end to the good people I meet and the great things happening within the District and County. I was fortunate to spend some time last week at the K9s for Warriors facility in Heidi's Village. What a beautiful setting they have and what great work they are doing to bless the lives of so many veterans.

Early voting continues for the primary election in this great state and county. How exciting it is to know that "We the People" can affect our community in so many ways. To each of you that have voted thank you for making a difference. I urge all who have not yet voted to study the candidates, their platforms, and the issues of our time. The last day to vote in this primary election is August 2nd.

Drop off and Voting Locations Near You
K9s for Warriors Location if Phoenix
K9s for Warriors is the Nation's largest provider of service animals for veterans. They have chosen to make Maricopa County their home for the center that will provide service to the veterans in the western part of the United States. I was able to spend a little time with Stella, the beautiful dog you see below, and learned how the animals are trained to provide service for veterans suffering from PTSD, traumatic brain injury and/or other traumas. What a great blessing it is for us to have them here in the County doing what they do!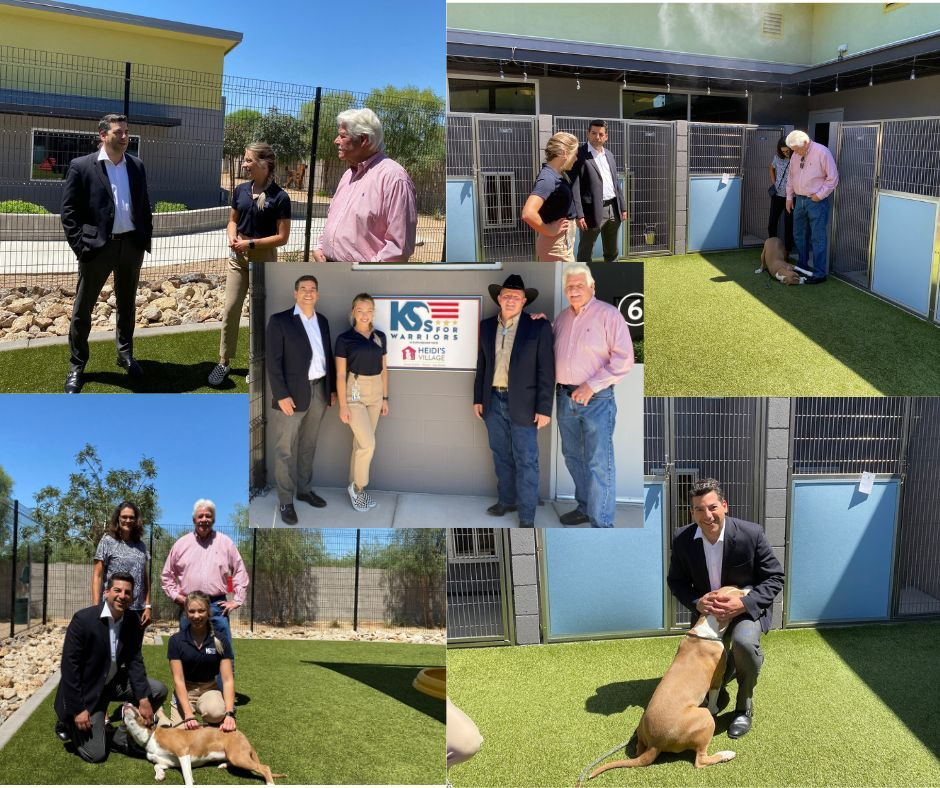 August 2022 Primary Early Voting
Early voting is underway in the August 2nd primary election and you can find everything you need to know to vote and track your ballot on the new Elections Department website, elections.maricopa.gov. Here are a few resources you might find helpful.
Candidates and What's on my Ballot
Become a Temporary Election Worker
There's no better way to see how we run safe, secure elections than by volunteering to help. As a temporary election worker, you may qualify for a bonus of up to $1,750. See what you can do for your county by checking out the opportunities available.
How Many Hours have you Read this Summer?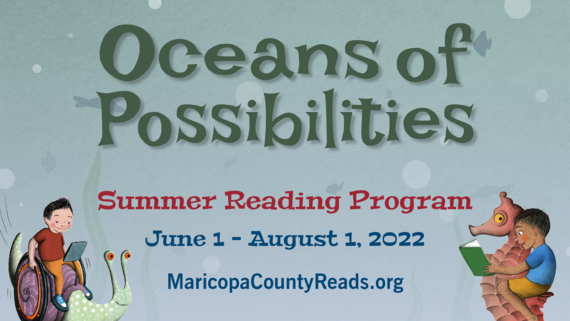 65 Libraries across the County are geared up for Summer Reading, as the program kicked off on June 1st and runs through August 1st. IT'S NOT TOO LATE TO REGISTER at MaricopaCountyReads.org (English) or CondadoDeMaricopaLee.org (Spanish). The theme of this year's program is, "Oceans of Possibilities" encouraging readers to explore the many stories of the deep blue sea by reading, completing challenges, attending virtual events and participating in community experiences.
500 points
🍕 Peter Piper Pizza personal pizza (kids)
Raising Cane's free drink (all ages)
750 points
🌵 Arizona State Parks pass
🏀 Phoenix Mercury tickets
1,000 points
📖 Free book – choose from over 120 titles!
The Summer Reading Program encourages readers of all ages to read 20 minutes a day. Participants earn one point per minute for reading physical or electronic books (including graphic novels) or listening to audiobooks. Additional points are earned for attending virtual events hosted by librarians and local performers, completing online library challenges, and participating in community experiences to find secret codes outside of the library.
CLICK HERE TO SUBSCRIBE AND READ THE FULL UPDATE NEWSLETTERS