Message from Supervisor Galvin
I am proud to have joined my colleagues in voting for the largest property tax cut in Maricopa County's history as part of this year's Budget. We are taking a proactive step to alleviate the burden on families caused by high inflation. We are fulfilling our duties and goals by prioritizing Maricopa County's taxpayers.
We just celebrated the 146th birthday of this great nation and I am in awe of our Founding Fathers. We enjoy our God-given rights in this beautiful country of ours. We are proud to be Americans. Let us pledge to strive to work together to do our part in making our community a better place. I am honored to serve on the County Board of Supervisors, partly because the decisions by our municipal and county leaders have the biggest impact on our day-to-day lives.
Mail-in ballots are being sent out this week. I urge all of you to study the candidates, their platforms, and the issues of our time. I hope all of you vote!
Full story on the FY2023 County Budget
What's Happening in the District
Coffee with Chairman Gates & County Attorney Rachel Mitchell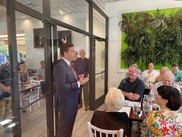 I had the pleasure of meeting several constituents at the County Coffee event with Supervisor Bill Gates and Maricopa County Attorney Rachel Mitchell. I appreciate Bill's leadership as Chairman of the Board of Supervisors as the Board voted for the largest property tax cut in the County's history, which helps to alleviate the burden on families caused by skyrocketing inflation.
Public safety is one of our core responsibilities to the Maricopa County taxpayer. Keeping residents safe so that they may thrive in the community is not only a goal, it is also a duty. Rachel Mitchell is a veteran prosecutor and a solid crime-fighter who has dedicated her career to protecting children and families by holding dangerous criminals accountable and ensuring the integrity of our legal system.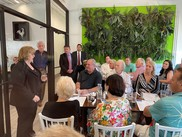 Justice and public safety continued to be a primary focus of the budget this year. Supporting the Maricopa County Sheriff's Office and the Maricopa County Attorney's Office by ensuring that they have the tools and resources necessary to carry out their duties is key to community protection and wellbeing. I appreciate their efforts.
August 2nd Primary Early Voting Has Begun!

Arizona's Primary Election is on August 2, 2022. This election includes federal, state, county and local offices that are up for election. As a primary election serves to narrow down each recognized political party's candidates, there are ballots for Republican, Democratic and Libertarian voters. As an open primary, independent voters or those without a designated party must select a ballot choice for the Primary Election, even if they are on the Active Early Voting List. These voters may select a Republican, Democratic, or a non-partisan ballot (if available). Visit BeBallotReady.Vote to verify your registration information.

Early voting starts today, July 6, and will run through July 29. Find out who is on your ballot, and the locations for voting in person or ballot drop-off at Elections.Maricop.gov.

Grand Opening Human Services & Workforce Development East Valley Center in Mesa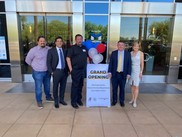 This is a great example of Maricopa County and municipalities working together. If you need a job, childcare, or other support, you can get it at the new East Valley Human Services & Workforce Development Center in Mesa. I was privileged to speak and share some thoughts at the Grand Opening of this new location at 1001 W Southern Ave. in Mesa. Thank you City of Mesa for your support and cooperation! What a great privilege it is for us to have this valuable resource within our district.
Remarks and news broadcast of event

Speaking to the Mesa Chamber of Commerce

Thank you Mesa Chamber of Commerce for having me speak to a great group. There are important issues facing the City of Mesa & Maricopa County as we help families & businesses cope with inflation. These issues involve matters of economic development, water, transportation, housing, and public safety. We also discussed the great work the chamber is doing to support the local economy and their efforts to help keep it strong.

Paradise Valley Resident Reaches Great Heights by Hiking and Inspiring Others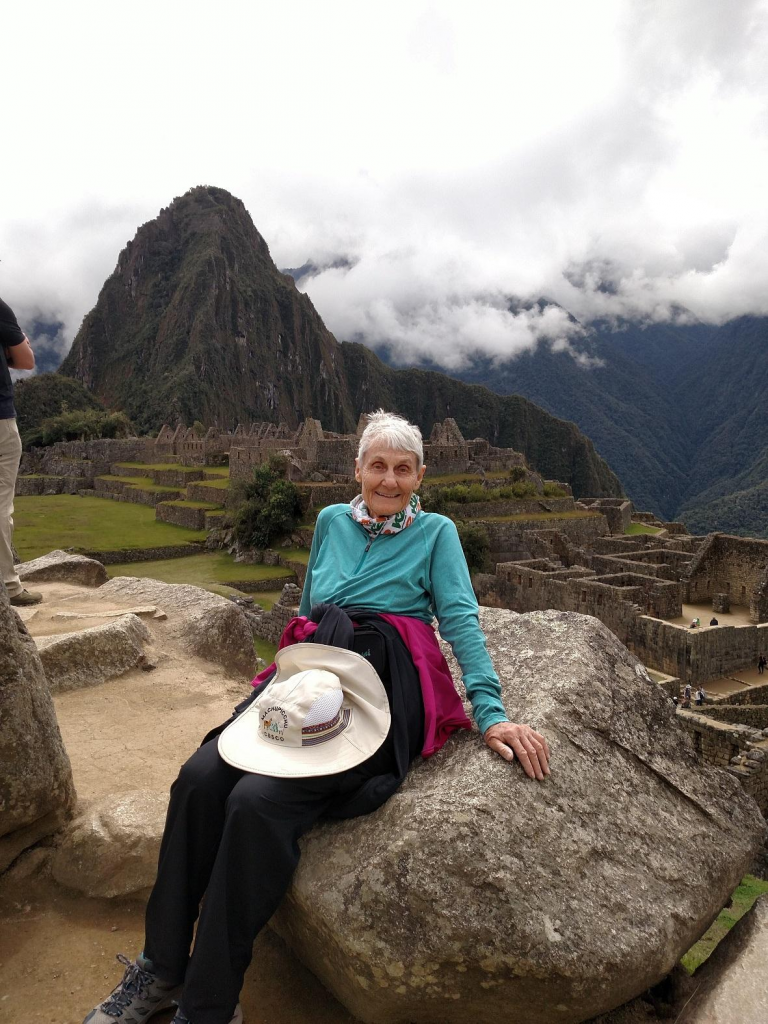 Anne Lorimor, pictured here hiking Machu Pichu in Peru at age 92, is a great example of good people doing amazing things. According to the article printed in the Paradise Valley on July 1, 2022, Weekly Update, continues to hike these great altitudes to help underprivileged children what can be possible if you try your hardest and keep on trying. For decades Anne has made it her life's mission to make a difference in the lives of others by Creating Exciting Futures.

Anne not only hiked Machu Pichu, but she also hiked the 19,341 ft. high Mt. Kilimanjaro twice! Once to become the oldest woman to have hiked the mountain at age 85 then again at age 89 to become the oldest person to summit that mountain! See her full story here.