By Mike Sunnucks | Rose Law Group Reporter
Phoenix-based real estate technology firm Mosaic Building Group is expanding into Texas and has hired Kyle AuBuchon to lead those Lone Star State efforts.
AuBuchon joins Mosaic as regional director for operations focused on the Arizona company's growth in the robust Dallas-Fort Worth market.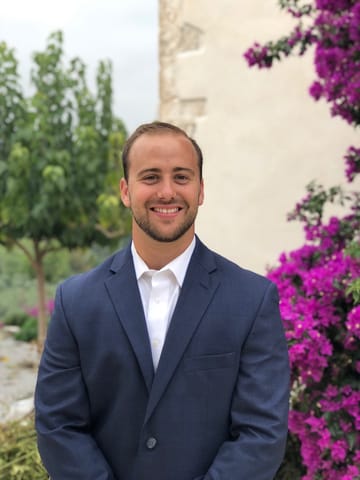 Mosaic's software and technology offerings are geared toward real estate general contracting, development and residential construction. The company raised $44 million in a funding round late last year to fuel its growth and technology platform for residential real estate developments — in particular for-rent homes.
That build-to-rent segment has seen significant growth in Arizona, Texas and other U.S. growth markets.
"I'm proud to join Mosaic — as one of the most exciting construction technology startups in the residential development industry, Mosaic plays a leading role in homebuilding technology innovation." said AuBuchon. "I really admire the experienced team they've built and their commitment to empowering homebuilders and developers to rapidly scale their business and deliver even higher-quality communities. I'm excited to start this next chapter of my career growing Mosaic's presence in the Dallas-Fort Worth area."
AuBuchon was previously a development manager for NexMetro Communities, which build's for-rent homes in SunBelt and growth states. He also previously a lead builder with David Weekley Homes
Mosaic's BTR team has collectively managed development of 16,000+ build-to-rent units in 68 communities nationally, according to the company.
"Kyle's in-depth BTR development and construction experience will set him up for success as he leads our Texas expansion," said Ron Gonski, vice president of growth at Mosaic. "He has a proven ability to identify and solve the upstream challenges of residential construction, then bring high-value communities to life. We're proud to have him join our team during this pivotal growth phase."
Mosaic also recently hired Rod Horn as regional operations director in Arizona.