By Madelaine Braggs | Rose Law Group Reporter
Arizona's largest female-founded law firm is now taking its reputation for excellence to Flagstaff with a new location.
Scottsdale-based Rose Law Group opened shop at 19 West Birch Avenue, Flagstaff, AZ 86001, adding to its expansions in Oklahoma and the metaverse.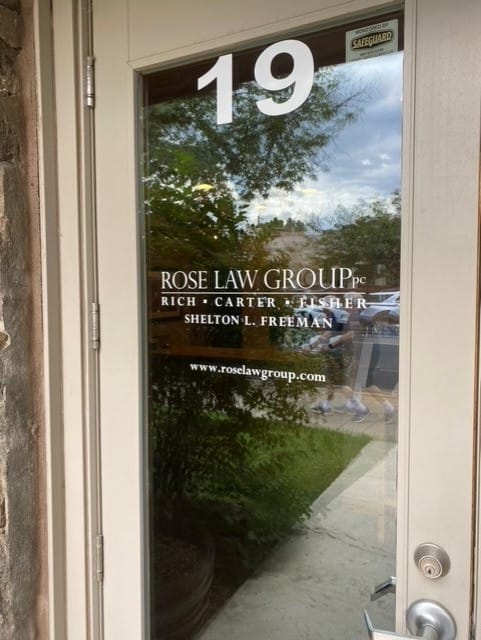 The Flagstaff extension of Rose Law Group's legal team was made possible with the acquisition of nearly 40-year legal veteran Shelton 'Tony' Freeman, a resident of Flagstaff.  When joining Rose Law Group's transaction department as Senior Counsel, he brought with him Litigation Paralegal Kim Hearn and Project Manager/Paralegal Summer Haws.
Freeman specializes in various matters including asset protection litigation, bankruptcy and restructuring, business and corporate transactions and cannabis law. From development projects, to complex litigation cases, the Flagstaff Rose Law Group team is equipped to bring Rose Law Group's expansive services to northern Arizona.
Partner Adam Trenk is spearheading the Oklahoma branch, serving as the firm's Co-Chair of Cannabis Law and Director of Equine Law. He's perhaps one of Rose Law Group's most recognizable characters, with the moniker 'The Law Horse.'
Trenk knows his way around the ranch, which makes him the right representative for clients needing equine-related contracts, including purchase and sale agreements, leases, boarding agreements, and breeding contracts to facilitating transactions and resolving disputes.
With now three physical locations, including the metaverse location in Decentraland (84,34), Rose Law Group is tripling its commitment to outstanding client service.
Rose Law Group – Scottsdale
7144 E. Stetson Dr., Suite 300, Scottsdale, AZ 85251
Rose Law Group – Flagstaff
19 West Birch Avenue, Flagstaff, AZ 86001
Rose Law Group – Sulphur
317 W. Muskogee, Sulphur, OK 73086