Message from Supervisor Galvin
Voting is a fundamental right and exercising the right to vote is an honor and a privilege. Ensuring that voters exercise that right in a free and fair manner requires dedication and precision by seasoned election officials. I am grateful for the efforts of the Maricopa County Elections Department and the Recorder's Office for consistently ensuring that elections are held with integrity and that ballots are tabulated securely and accurately.
Voting in Maricopa County is designed to be more inclusive, more transparent and safer than ever before. As the primary election season in Arizona reaches its final day tomorrow, I appreciate the efforts of the Maricopa County Recorder and the Elections Department for the information they have made available at elections.maricopa.gov. I am heartened and inspired by each of you who have taken the time and effort to get informed and to vote. If you have not yet done so, I encourage you to do everything you can today and tomorrow to be ballot ready and vote!
Supervisor Galvin Announced a Hearing Date is set for the Rio Verde Foothills Water Issue
I joined with my fellow board members this past week to schedule a public hearing to hear comments and consider a petition to establish the Rio Verde Foothills Domestic Water Improvement District (DWID).
I look forward to August when we finally address this issue at the Board level. Thanks to the leadership of Chairwoman Lea Marquez Peterson and Commissioner Anna Tovar, this matter is now also being addressed at the Arizona Corporation Commission. They opened the docket, at my request, to examine the issue as well. I think this is a great example of local government working in cooperation with a state agency to take care of our constituents.
Rio Verde is an unincorporated community in Maricopa County that has seen a lot of growth, but property owners get water in different ways. Some residents have wells or private water companies, while hundreds are paying for water to be hauled from Scottsdale. Due to the drought, Scottsdale officials decided to stop supplying water haulers to Rio Verde at the end of 2022.
Maricopa County does not have water rights or regulate water. The issue before the Board of Supervisors has been the request for the DWID from one group of residents. Those with wells and other water sources have openly worried about adding this level of local government in the community.
On August 29, 2022, the Board of Supervisors will hear public comment about forming the Rio Verde Foothills DWID.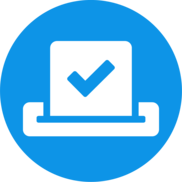 August 2nd Arizona's Primary Election
ELECTION FACTS
From our poll workers to the delivery of early ballots to the Elections Department, all the way through tabulation, we have bipartisan employees working in every aspect of the voting process.
Our ballot couriers work in teams of two to securely pick up early ballot envelopes from Maricopa County Vote Centers and drop boxes. They ensure the ballot envelopes are secured in a transport case with tamper-evident seals and are delivered to the Elections Department each day.
We also have observers from the political parties present in each area of the election. In tabulation, observers verify tabulation totals, select ballots to be hand counted, and are even present when we maintain equipment.
ELECTION RESULTS
Primary Election Day is on Tuesday, August 2. Preliminary results will be posted at 8 p.m. on Election Day at Results.Maricopa.Vote. The first posting of results will be all the early ballots counted to that point. Throughout election night, the results will be posted from the Election Day Vote Centers. After Election Day, it is necessary to verify and process the thousands of early ballots dropped off at the polls, count write-in candidates, vet provisional ballots, and cure questionable signatures. It is expected that ballot counts and daily updates may continue until August 9 for the Primary Election.
LOGIC AND ACCURACY RESULTS
The Elections Department passed its Logic & Accuracy test on July 5. Logic and accuracy tests are open to the public and performed before and after every election to certify the accuracy of our tabulation equipment and accessible voting devices. Our tabulation equipment is certified and ready to count your August Primary Election ballots.
BALLOT INSTRUCTIONS
In Maricopa County, poll workers place felt-tip pens in each voting booth for voters to mark their ballots. This felt-tip pen is provided to voters because Election Day ballot counting equipment needs the ink to dry fast. Slow drying ink like ballpoint pens, can easily smear inside the ballot counting machine. When the wet ink from the ballot smears inside the machine, it will not allow the tabulator to count any further ballots until it is repaired. The wet ink can also smudge on the voter's ballot, potentially causing ink to smear into other ovals you didn't intend to mark.
If you're voting an early ballot at home, we recommend using black or blue pens. Make sure the ink is dry before placing your voted ballot into the green return envelope. Please do not use red ink as the tabulators can't read red colors.
Learn more by watching this video or click on the image above.
DON'T MISS ANY ELECTIONS DEADLINES
For a full list of upcoming events, visit the Voter Education page at Elections.Maricopa.Gov.
Election Deadlines
Primary Election July 22 – Last day to request a ballot in the mail
Primary Election July 26 – Recommended last day to mail back your early ballot
Primary Election August 2 – Election Day! Preliminarily results post at 8 p.m.
General Election September 24 – Military and Overseas Ballots Mailed
General Election October 11 – Voter Registration Deadline
View the Election Calendar for additional dates and deadlines here.
Stay Cool! See What's Happening at Scorpion Bay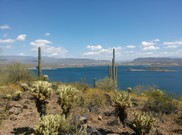 Lake Pleasant Regional Park: Scorpion Bay Marina is housed at Lake Pleasant Regional Park on the west side of the lake. They recently opened an inflatable waterpark – Paqua Park. This is another great place to visit during the warmer months when temperatures are elevated to keep the kids cool. And to be honest, several members of our team have tried it and had a blast on it! The park is also available for rental (a great option for a summer birthday party for those without pools).