I am excited to report that more Maricopa County residents exercised their right to vote in the recently held Primary Election than in previous primary elections. The results were reported in a timely and accurate manner, and in accordance with state law. Unfortunately, some people were hoping to see problems. There were virtually no problems in this election. I am proud of our Elections Department and the poll workers, and all of the other County residents who ensured that this election ran safely and smoothly. The Recorder's Office and the Elections Department are now working hard to prepare for the upcoming General Election, which takes place on November 8th.
The Board of Supervisors recently approved the largest property tax cut in County history, which will help keep more money in the family budget as people continue to deal with issues related to inflation. I continue to work with District residents, community leaders and other stakeholders on sustaining and promoting sound economic development, strengthening transportation and infrastructure, increasing affordable housing options, and creatively seeking solutions to shore-up water supply.
As we continue to move forward, I am confident that together we can keep Maricopa County and District 2 the best place to live and do business. Thank you.
Comments on the Election at Formal Board of Supervisors Meeting
Board of Supervisors Finalizes FY 2023 Budget by Passing Historic Tax Cut
I am so proud to have joined my colleagues in voting for this historic tax cut. This is a proactive step to alleviate the burden on families caused by high inflation and will better position us for increased future prosperity.
Click here or on the picture above for further comments on the role of government and our economy.
Board of Supervisors Canvass Primary Election
The Board of Supervisors canvassed the 2022 August Primary Election last week, certifying that the results are accurate and providing a full accounting of all the ballots cast in the election. Learn more about our process, or view the final results at Results.Maricopa.Vote. Here are some highlights:
More voters participated than ever before (866,924)

88% cast an early ballot
12% voted on Election Day
33% of voters visited a Vote Center to drop off an early ballot or vote in person

More than 288,000 ballots were cast in person from July 6-august 2 and voters waited less than a minute on average at voting sites
90% of voters said they felt informed by the County about their voting options
Want to know more about Maricopa County elections or what it means to canvass an election? Visit elections.maricopa.gov.
Click here or on the above picture to listen to additional comments on the  Primary Election.
Animal Care and Control Needs Our Help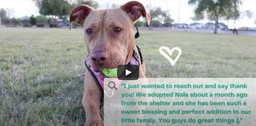 Animal Care and Control currently has more than 800 animals in their East and West shelters. They only have 755 kennels, so they have had no choice but to double up kennels until enough dogs are adopted to make room. When kennels are overcrowded it adds unwanted stress on the animals. We are asking for the community to help by stopping by one of our shelters and adopting an animal. If you cannot adopt an animal right now, you can also help by fostering one.
Currently, all dogs that are older than 5-months are only $25 to adopt. The adoption fee covers spay and neutering, vaccinations, and a license.
To See Success Stories clink on the picture above or the link here.
Buy One, Get One at Maricopa County Parks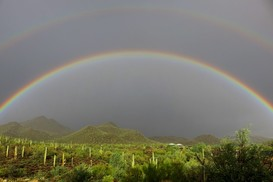 Who's ready to enjoy a free night's stay in one of Maricopa County's regional parks? Starting October 1, the Maricopa County Parks and Recreation Department is bringing back its popular Buy One, Get One camping promotion! The promotion allows park visitors who pay the camping fee for one night, or more, at a participating desert mountain county park to receive one night of equal or lesser value for free during that same stay.
"As prices continue to rise on goods and services, our agency agrees it is more important than ever to continue the Buy One, Get One campaign this fall. With the evening temperatures starting to cool down, everyone is eager to return to the outdoors and enjoy time with their family and friends. The Buy One, Get One promotion allows visitors to extend their stay an additional night on us so they can continue to enjoy quality time with their loved ones," said R.J. Cardin, Maricopa County Parks and Recreation Director.
To book a camping reservation and receive a free night, contact the parks at (602) 506-2930 or book your reservation online at maricopacountyparks.org. The promotion is valid for stays booked between October 1 and November 10, 2022.
Participating parks include:
Cave Creek Regional Park. Located north of Phoenix, this park offers the illusion of being miles away from civilization. The campground has 55 individual developed campsites.
McDowell Mountain Regional Park. Nestled in the lower Verde River basin, this park is a desert jewel in the northeast Valley. This park has 76 developed campsites perfect for RV or tent camping.
Usery Mountain Regional Park. Located on the east side of the Valley at the western end of the Goldfield Mountains and adjacent to the Tonto National Forest, this park offers 74 individual developed campsites. Sites can accommodate an RV or tent camping.
White Tank Mountain Regional Park. At nearly 30,000 acres, this is the largest regional park in Maricopa County. Most of the park is made up of the rugged and beautiful White Tank Mountains on the Valley's west side. The park offers 40 individually developed campsites for tent or RV camping.
Click here for more information and guidelines.
Maricopa County Libraries Still Offering Free at-Home COVID-19 Tests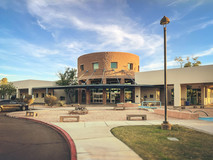 Whether you're returning from summer travel or have plans to meet with friends but start feeling a little sick, it's a good idea to play it safe and get tested.
More information about free COVID-19 tests.
Back to School Immunizations
Are your little learners ready for school? If school immunizations are still on your to-do list, the Maricopa County Department of Public Health can help with no-cost immunizations available at their clinics.
Find a free vaccination clinic near you.
Fight the Bite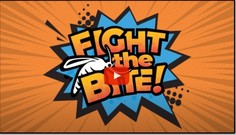 With all the rain we've been having, it is important to remove standing water from your home so you can prevent mosquitoes from breeding. Make sure to wear a repellent that has deet in it and wear long clothing to avoid getting bit by mosquitoes. Don't forget to replace your screens at your home so that mosquitoes can't enter your home. For more information Fight the Bite.
What to do if you get caught in a dust storm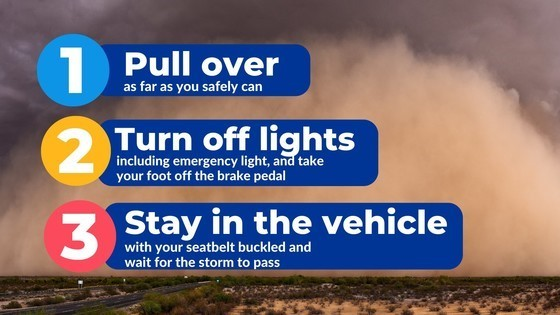 Learn more about dust storm and other natural hazards safety.
Preparing for a Flood: Do's and Don'ts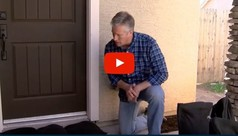 Do you know how to protect your home from flooding? Watch the video below for the best way to use sandbags to prevent flood damage. fdc.maricopa.gov
Find further sandbagging information and other emergency preparation ideas here.
Rescue Funds Update: Federal Funding, Local Impact
Over the past year, Maricopa County has put American Rescue Plan Act (ARPA) funds to good use in our community. Did you know?
The small business resilience program served a geographically and demographically diverse array of businesses, administering more than $30 million in grants to 1,354 small or micro-sized businesses.
Maricopa County contributed $2.2 million to cover funding gaps for trauma-informed domestic violence shelters.
Maricopa County allocated more than $45 million to improve the region's healthcare infrastructure to improve access to healthcare for residents with low income and who are medically underserved or may be uninsured.
Learn more about how Maricopa county used ARPA funding in the recently published 2022 Recovery Plan Report.
As Monkeypox spreads, the U.S. has declared a public health emergency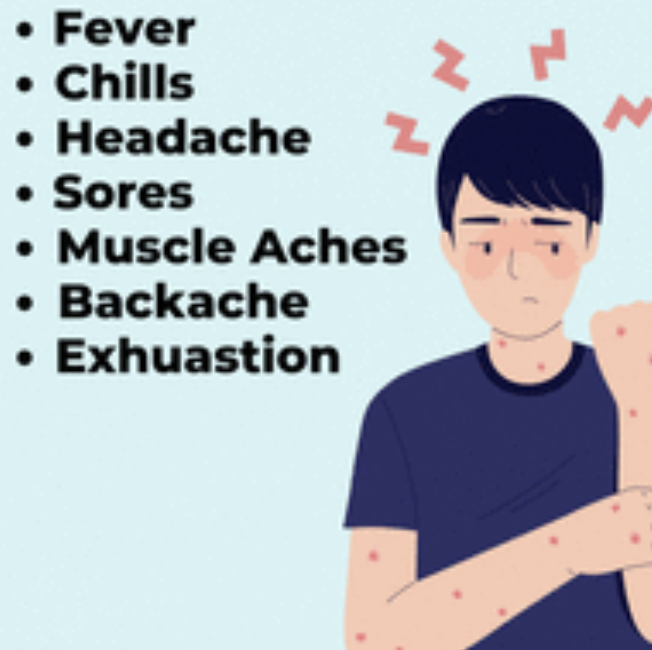 The Biden administration declared a public health emergency (PHE) for monkeypox, signaling new urgency as cases rise in the U.S. More than 14,000 cases of Monkeypox are currently in the U.S. with 183 confirmed/probable cases here in Maricopa County. (Numbers as of 8/22/22)
Maricopa County Public Health's new page, Maricopa.gov/monkeypox, has more details on monkeypox, including:
Signs and symptoms
Prevention tips
Who is eligible for the vaccine
How to get notified of upcoming vaccine opportunities