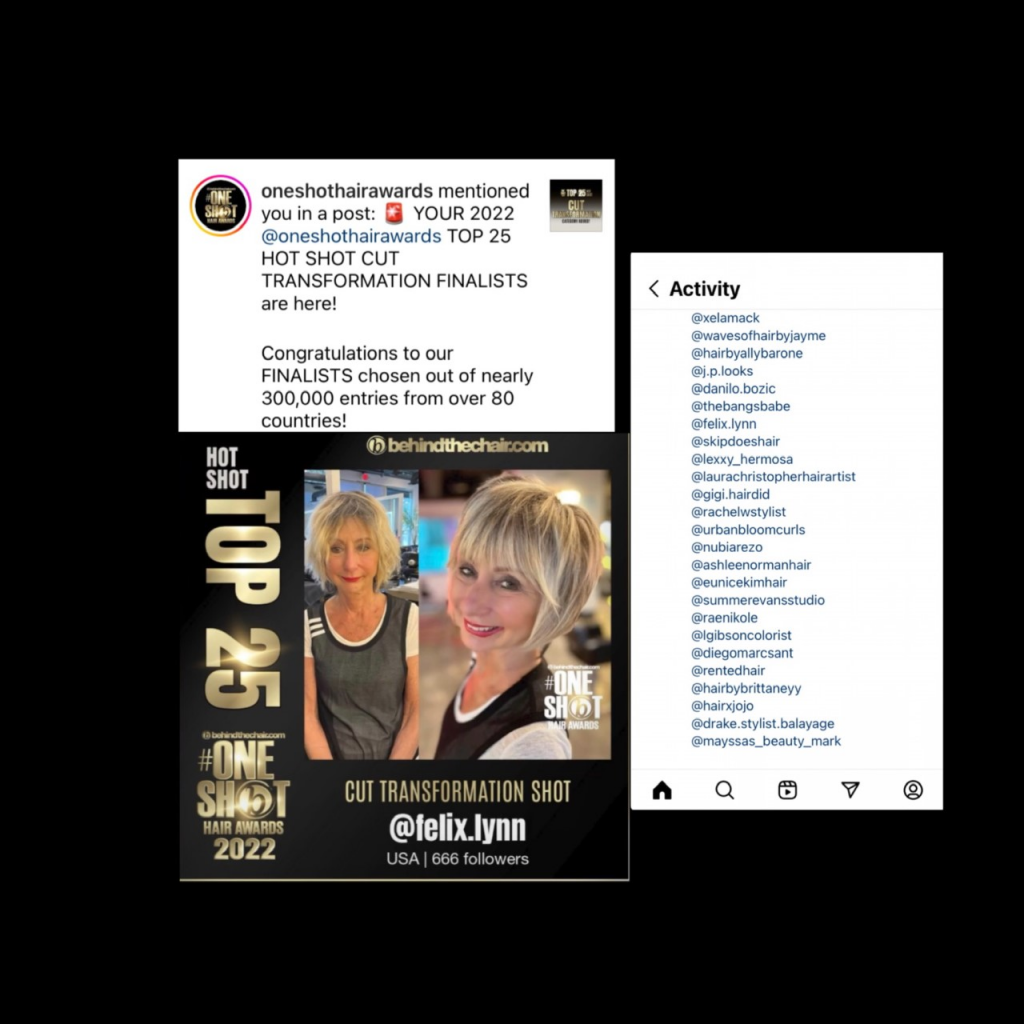 By Madelaine Braggs | Rose Law Group Reporter
There is no shortage of stylistic talent in Scottsdale, as proved by Lynn Felix, whose daring cuts were ranked among the best in the country. The annual One Shot Hair Awards by Behind The Chair recognized Lynn Top 25 in the "Cut Transformation" category and Top 100 for her "Shag Mullet" haircut. There were over 300,000 entries from 80 countries in the 2022 contest.
Lynn has been styling hair for 50 years and she says it's her true passion. She started with a company called Glemby International out of New York, who had over 1,000 salons nationwide. At the time, she worked at their Thomas Mall location in the Diamonds department store (now Dillard's). She later became a trainer and manager for the organization.
Now, Lynn works at Ryan M. Scottsdale owned by Ryan and Kim McKinley, on the Northeast corner of Dial and Greenway Hayden Loop and works on some of Scottsdale's top business executives like Jordan Rose, founder and president of Rose Law Group.
"To be able to work on a person like Jordan, who I call a beautiful edgy canvas, to give her the look that fits her whole persona and have people appreciate the art of the creation… it's the best feeling in the world. That is why I will always do hair, because it is like an artist showing off their art work. It also is great to see the person that you work on feel the confidence and excitement for their new look."
Felix says social media has made the hair styling industry even more fun, providing a constant source for new inspiration. She says, "The thing I love about my industry, is the ever-changing excitement of creating new, what I call 'Hair Art' and sculpting it to each person's face and personality."
She loves sharing her looks on Instagram. "Social media makes it easy to stay on top of your favorite artists and products and to be able to enter exciting competitions like One Shot. There is no end to the opportunities, if you are creative and use social media tools that are at your fingertips!"
To book an appointment with nationally recognized hairstylist Lynn Felix: