(Photo by Taylor Griffith/Pinal Central)
By Taylor Griffith | Pinal Central
COOLIDGE — In late October, the Coolidge downtown area was abuzz with excited visitors and local patrons hoping to put their eyes on — and wallets to use in — a retail store coming into a rather retail-deprived town.
Jotastic Boutique was started by Naletta Jo Faultner three years ago in a 1962 Shasta trailer. Selling crochet accessories, wire-wrapped gemstone jewelry and her original artwork, the 13-year-old began to make a name for herself in her hometown of Florence and with her supportive neighbors in Coolidge while traveling to different craft shows.
Now, at just 16, Faultner has celebrated her second business ribbon-cutting event with Coolidge public officials and citizens alike, gathered in impressive numbers.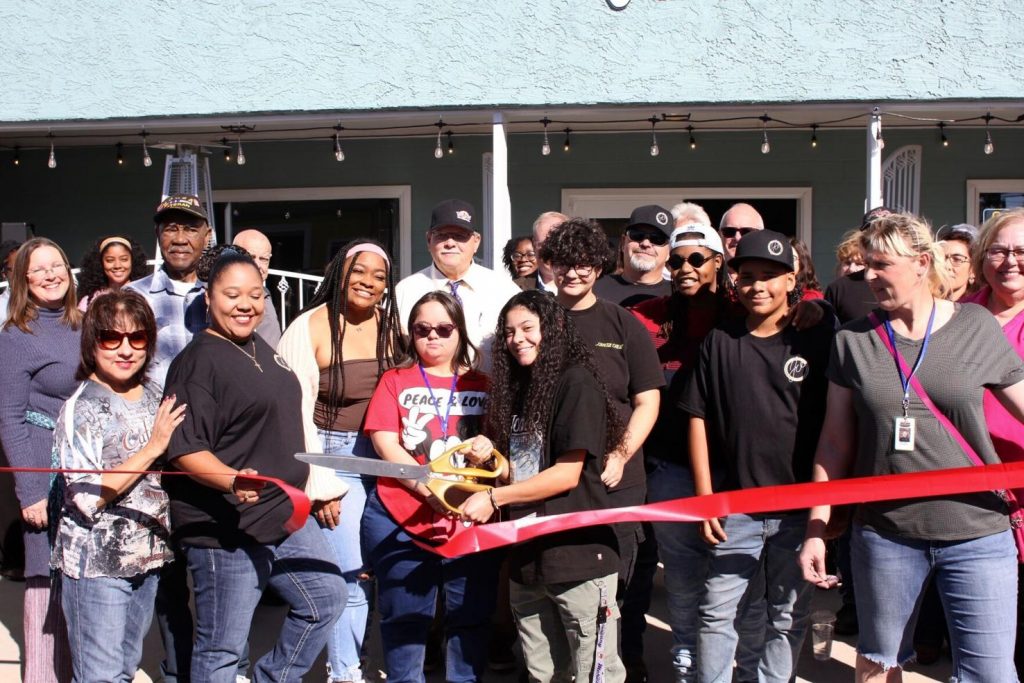 Naletta Jo Faultner, 16, cuts the ribbon on Oct. 29 for her new Jotastic Boutique on Coolidge Avenue. (Taylor Griffith/PinalCentral)