By Keith Walther | Rose Law Group Reporter
No, this is not a movie about "The Office" and Michael Scott shouting out his favorite line to every sexual innuendo he hears. "She Said" is the riveting true story about the two journalists who pulled back the curtain on Hollywood to reveal the sordid reality young women have faced for far too long as they try to break into the business. Investigative journalism has been the source of some truly outstanding films like "All The President's Men," "Spotlight," and "The Post" to name a few, and now "She Said" can be added to that prestigious list.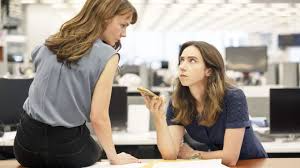 In 2017, New York Times reporter Jodi Kantor (Zoe Kazan) caught a lead on a potential story of sexual harassment that has been taking place at Miramax Films since at least the early 90's by none other than its cofounder Harvey Weinstein. As she attempts to secure sources for the story, she's met with silence or women who refuse to go on the record for fear of retribution. Seeking help, Jodi turns to fellow reporter Megan Twohey (Carey Mulligan) who ran a similar story on Donald Trump the year prior.
The two dogged reporters work day and night to expose the truth and stop a predator from his continued exploitation of young women, sacrificing time with their own family. They travel from San Francisco to the United Kingdom to speak with former employees of Weinstein, learning the true extent of his crimes against women. To have the necessary impact, Megan and Jodi understand that their article must be beyond reproach, while protecting the anonymity of their sources and overcoming death threats along the way. They couldn't have predicted their article would inspire the #MeToo movement, giving victims of sexual abuse their voice back.
German Director Maria Schrader does an exceptional job adapting this book by the two reporters into film, achieving strong continuity without the hastiness that usually accompanies adaptations. She creates more impact by not only showing the predatory nature of Harvey Weinstein over several decades but also focusing on the systemic failure that has existed in Hollywood itself. Schrader eloquently points out that audiences should be just as angry at the system that constantly protects and covers up for the accused while ridiculing and disgracing the accusers.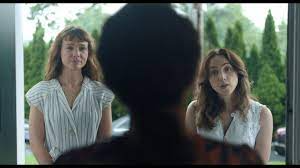 Schrader also acknowledges that journalistic integrity has been on trial as of late, incorporating additional scenes that display the lengths these reporters go to for the sake of accuracy, even at the expense of making the film drag in spots. Accuracy is so important to this director, she even films inside the actual New York Times building, the first movie to use the real offices. It won't be surprising if this film receives several Oscar nominations including Maria Schrader for Best Director. Three-time Oscar-nominated composer Nicholas Britell may also be in line for his 4th nomination with his score that beautifully compliments the mood of the film.
With this being dialogue driven, a stellar cast is paramount to providing that meaningful heartbeat to the film. Carey Mulligan and Zoe Kazan are solid actresses and long-time friends, making them perfectly suited to headline this movie together. Their camaraderie is clearly evident on screen through non-verbal cues, showing an ease of interaction between them. Carey Mulligan steals the show with her sensational performance, displaying courageous resolve with her character while dealing with a bit of postpartum depression under the surface. She's the one that provides the emotion, the smoldering fire that inspires the audience. She's received two prior Oscar nominations for Best Actress in a leading role, her most recent in 2021 for "Promising Young Woman," and will certainly be consideration for a third.
"She Said" is an impactful film that reveals the dark underbelly of Hollywood and what too many women were forced to endure at the hands of a sexual predator in a position of power. It also serves as a reminder that investigative journalism is not dead, that it can help to right wrongs, that it can prompt changes in our country for the better. Highlighted by a shocking true story and compelling performances, "She Said" is a must see.
This movie earns: