By Keith Walther | Rose Law Group Reporter
Just when you think Director Steven Spielberg has nothing left to prove in cinema, he stuns audiences with a genuine display of vulnerability. "The Fabelmans" is a semi-autobiographical film that provides insight into his childhood, how his passion for movies transformed his life, and the impact his family had on his dreams. While most of the names in the film are fictional, they represent Steven's friends and family as well as himself and his childhood experiences.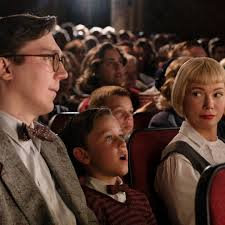 The story begins in the early 1950's with a young Sammy Fabelman (Mateo Zoryan) being taken to his first movie experience by his loving parents, Burt (Paul Dano) and Mitzi (Michelle Williams). The movie was "The Greatest Show on Earth," and it left a lasting impression on Sammy, particularly the scene involving the train wreck. He quickly becomes fascinated with the art of motion pictures, obsessively recreating that scene using his 8mm camera and train set.
Fast forward a few years, Burt has received a promotion and moved the family along with best friend Benny Loewy (Seth Rogen) to Arizona. We see an adolescent Sammy (Gabriel LaBelle) continue his passion for filmmaking while growing up and becoming more aware of his surroundings. He begins to understand and appreciate the power films can have on people's lives, particularly those of his family and himself. When he uncovers a family secret, it shatters his innocence and changes the way he views those he had idolized.
Three-time Oscar winner Steven Spielberg has provided the world with some of the most iconic films in cinema history, but he's never been so vulnerable as he is with "The Fabelmans." This isn't just an ode to filmmaking or another coming of age story, it is so much more, it's about family, it's about love, and it's about following your dreams. The fact that the story is based on Spielberg's own life and infused with his personal childhood experiences helps him connect with his audience on a deeper level. Through his relatable story, Spielberg is wisely reminding everyone the path to life's biggest decisions should lead with the heart.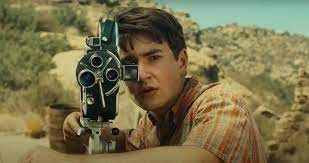 The musical score composed by John Williams is a perfect accompaniment to the vibe of this movie. Williams has provided some of the most memorable music in films for decades like "Jaws," "Star Wars," and "Indiana Jones." He has scored most of Spielberg's movies, but this looks to be one of the last films for the legendary composer, as the 91-year-old plans to retire after composing the score to the upcoming "Indiana Jones" movie.
Michelle Williams' stellar performance as the eccentric mom propels every scene in which she appears. On the surface, she imbues her character with a quirkiness and lust for life that infects her family with joy and laughter. There is so much more going on beneath the surface, which she only reveals through quick facial expressions. This is a 4-time Oscar nominee who could easily earn her fifth with this performance. It was actually her Oscar nominated performance in "Blue Valentine" in 2010 that convinced Spielberg he absolutely needed her for the role of his mom.
Paul Dano is well suited for this role as the mild mannered, patient dad who's supportive yet still feels filmmaking is just a hobby not to be pursued as a career. His more reserved demeanor is a perfect balance to Michelle's outgoing, risk-taking nature. Dano is an actor who has quietly put together an impressive resume with notable performances in "Little Miss Sunshine," "There Will Be Blood," and "Love and Mercy" to name just a few.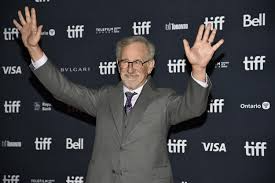 Spielberg has always had a knack for finding emerging young talent and he does so again with Gabriel LaBelle, who plays the teenage version of Spielberg. LaBelle is captivating not just for who he represents, but also for how he captures the dreamy innocence of youth. He accurately portrays the erosion of that dreamy innocence as his character encounters difficult real-life situations and trauma.
Bottom line, "The Fabelmans" is one of the best films of the year by one of the greatest directors of all time. This is storytelling at its best that immediately ensnares its audience. Spielberg fans will certainly appreciate the biopic, but this is truly a film for everyone to enjoy and is a terrific reminder that life tends to work out for the better if you follow your heart.
This movie earns: