By Keith Walther
Despite grossing just over $9 million at the box office in its opening weekend, "Missing" is still considered profitable with a budget of around $7 million. This film is a follow-up to 2018's critically acclaimed "Searching," employing the same style of every scene being viewed through some form of personal technology. Don't worry if you haven't seen "Searching," this is not a sequel in any way, it is a standalone movie.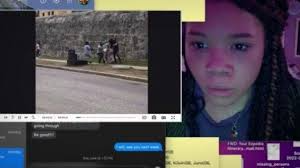 June (Storm Reid) is an 18-year-old with plenty of angst over the untimely death of her father James (Tim Griffin) years ago when she was but a child. She hasn't gotten along very well with her mother since, rebelling against Grace (Nia Long) every chance she gets. When Grace decides to take a long vacation to Columbia with her boyfriend, Kevin (Ken Leung), June naturally starts planning a massive house party with all of her friends. Her world gets turned upside down when she arrives at the airport to pick them up only to learn they never got on the flight.
As June scrambles to uncover the whereabouts of her mother, she recruits the help of a Columbian local, Javi (Joaquim de Almeida), to help track down clues of the couple's mysterious disappearance. Utilizing the power of the internet, she learns disturbing details of Kevin's past along with a web of deceit cast by her own mother. Not everything is as it seems in this suspenseful thriller that will leave audiences guessing right up until the end.
This is the directorial debut for both Nicholas D. Johnson and Will Merrick, who also both co-wrote the screenplay, but they had previously worked on "Searching" together. While there's a very brief acknowledgement of the events that took place in that movie, "Missing" makes it immediately clear that it's not a sequel. "Searching" was a groundbreaking movie in that the entire film was shown from personal computing devices, and "Missing" makes that same commitment, completely avoiding the perspective of an actual movie camera. The two directors exhibit creativity to expand on the achievements of "Searching," finding other forms of viewing like the camera from a smart watch.
While "Missing" is a more unique filmgoing type of experience, the exclusivity of various computer screens promotes audience detachment and presents a challenge to harnessing the suspense, hence there's more ambivalence towards these films and why they're not achieving more ticket sales. Some of the initial shockers in this film aren't quite shocking and are very much telegraphed, but as the story unfolds, the surprises become more profound and impossible to predict. However, the rookie filmmakers make the annoying mistake of continually heightening the suspense music every time there's a big reveal. This is reminiscent of the old "Scooby Doo" cartoons whenever the criminal was apprehended and Fred gets ready to remove the monster's mask. All that was missing was a well-placed "zoinks" from the daughter.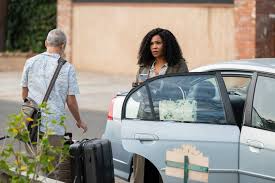 Overall, the acting is the weakness of the film. Boasting a larger cast than "Searching," it also has more substandard performances from supporting actors and actresses like Tim Griffin, Ken Leung, Amy Landecker, and a host of other more minor players. Veteran actress Nia Long provides a boost with an emotional performance as the missing mother with impactful secrets, however, her screen time is rather limited. Storm Reid does a decent job in the lead role as the rebellious teen daughter still hurting over the death of her father, but the rapidity with which she uncovers clues before investigators isn't sold as natural or believable. The true bright spot in the cast is longtime veteran Joaquim de Almeida, who provides likeability, depth, and an interesting back story to an otherwise unremarkable character that makes the audience yearn for more time with him.
"Missing" is the best release of 2023 thus far, but that's not saying much. There's enough suspense, cleverness, and surprises that keep it entertaining. It's predecessor "Searching" is a better film, so check that out if you haven't seen it already. Or watch the best made film with the word "missing" in the title, which is 2003's "The Missing" with the incomparable Cate Blanchett and Tommy Lee Jones.
This movie earns: