Courtesy of La Posada
By Gabriela Rico | Arizona Daily Star
Five years after construction of a major senior living community in Oro Valley abruptly halted due to a labor shortage, the project is once again underway.
La Posada Communities, which has an existing community inGreen Valley, recently broke ground on La Posada at Pusch Ridge, on First Avenue and Lambert Lane, west of Oracle Road.
Originally called Nakoma Sky, more than 200 independent and assisted-living units were planned.
"Our board paused the project in 2018 due to the high volume of projects under construction in Pima County and Phoenix, which created a lack of subcontractor availability," said Joni Condit, president and CEO of La Posada. "When the board and senior management determined to restart the project … we chose to break the project into phases to streamline the process."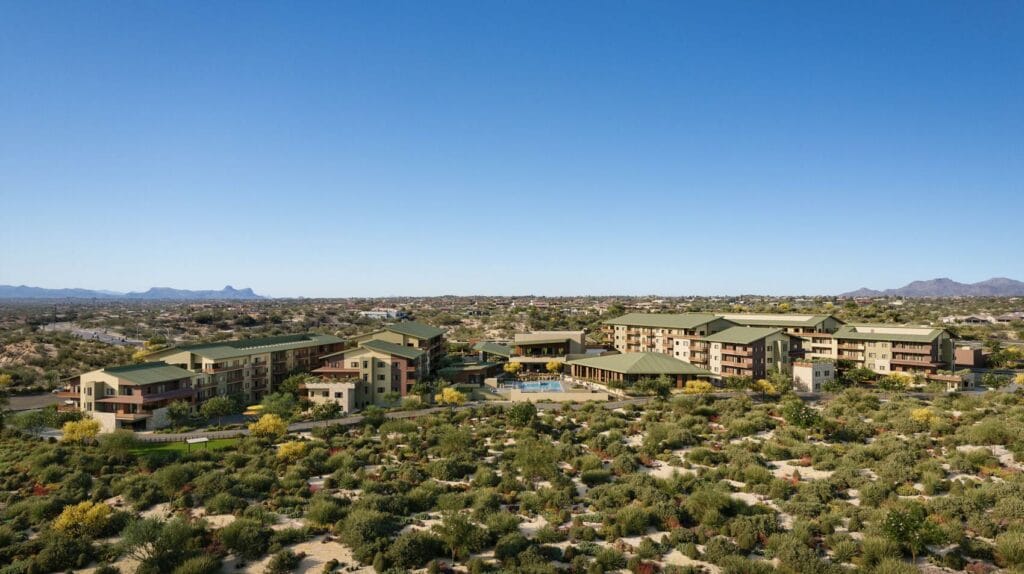 As for pricing, Condit said, "La Posada at Pusch Ridge is a life-plan community which has an entrance fee deposit and a life lease. The monthly service fee covers their apartment, flexible dining program, housekeeping services, maintenance, wellness services, and many activities."
She did not provide specific numbers.