By Keith Walther | Rose Law Group Reporter
What do male strippers, Tom Brady, a drug addicted bear, and Jesus all have in common? They're all films being released in February of course. As January comes to a close, February looks to bring anticipation back to the theater with an assortment of films that target a wide range of audiences. Whatever you may be in the mood for, Hollywood will likely satisfy your craving this month.
February 3rd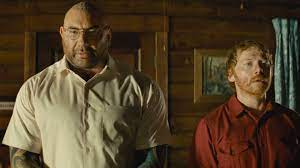 The month begins with a new film from the warped mind of M. Night Shyamalan. The master of the unexpected twist ending returns with "Knock at the Cabin," a horror/thriller of a family held hostage forced to make an impossible decision to prevent the apocalypse. M. Night has had some pretty large misses, but he's also responsible some iconic films like "The Sixth Sense" and "Unbreakable." Hopefully this film falls in the latter category. At the very least it features an odd pairing of Dave Bautista and Rupert Grint, the actors famous for portraying Drax and Ron Weasley respectively.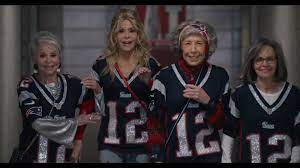 On the complete opposite end of the spectrum comes "80 for Brady," a comedy based on a true story of aging friends who will stop at nothing to see their hero Tom Brady play in the Super Bowl, getting into a series of hijinks along the way. Veteran actresses Rita Moreno, Sally Field, Jane Fonda, and Lily Tomlin headline the cast, all impressive in their own right. Approach with caution, however, as this appears to be an overly cheesy movie from a first-time director. Sounds like "Maybe I Do" doesn't it? Yikes! Also be prepared to navigate large groups of middle-aged women and retirees, not to mention Patriots fans, if you decide to see this in the theater.
February 10th
Only one theatrical release just before Valentine's Day and it's "Magic Mike's Last Dance." That's right, Channing Tatum returns one more time to make his fans drool over his sexy stripteases and close out the trilogy. This time Salma Hayek joins him to ratchet up the heat a few more notches. Your significant other may force you to go see this one, just be ready to navigate the same type of audience as previously, large groups of middle-aged women and Patriots fans.
February 17th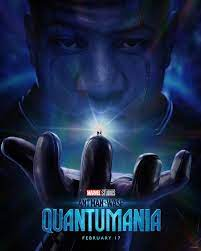 While it's rare to get a summer blockbuster caliber movie in February, that's exactly what releases this date with "Ant-Man and the Wasp: Quantumania." This is a very important film for Disney/Marvel to get right for a couple of reasons. One, this movie kicks off Phase 5 of the MCU, so it plays a critical role in shaping the future direction of the planned subsequent films. Two, after a disappointing 2022, Disney/Marvel needs a box office win here to start 2023 on the right foot and regain fans suffering from superhero fatigue. The outlook is positive, though, the film looks impressive visually and the cast and director from the first two "Ant-Man" films return so continuity should be solid. In fact, don't be surprised if this becomes the highest grossing "Ant-Man" film in the franchise.
February 24th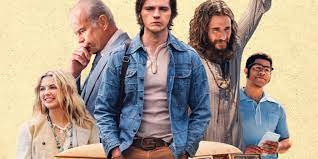 In need of an inspirational religious movie? Look no further than "Jesus Revolution," a true story of a small church that opens its doors in the early 1970s to a community of teenage hippies in Southern California. Kelsey Grammar stars and the Erwin brothers direct, who are known for spiritually uplifting films like "I Can Only Imagine" and "I Still Believe," so this drama is sure to be a positive, soul enriching film.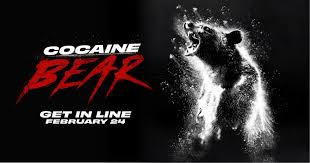 What better way to close the month than with a crazy, coked-out bear? Aptly named "Cocaine Bear," this is also based on a true story, as unbelievable as that may seem, of a bear that ingests large quantities of cocaine left behind by smugglers. This fuels a blood soaked rampage through a forest in Georgia. Actress turned director Elizabeth Banks will need to strike the right balance of violence and ridiculous hilarity to make this venture a truly entertaining, darkly funny film.