Via Arizona Coyotes
By Piper Hansen | Cronkite News
TEMPE — With a special election looming to create an Arizona Coyotes entertainment district in Tempe, a grassroots group is amping up its opposition to a more than $2 billion development deal with the NHL team's owner.
In an at-times theatrical news conference Monday, with residents in bow ties impersonating billionaires, the group Tempe 1st detailed why it opposes all three propositions that will appear on May's special election ballot.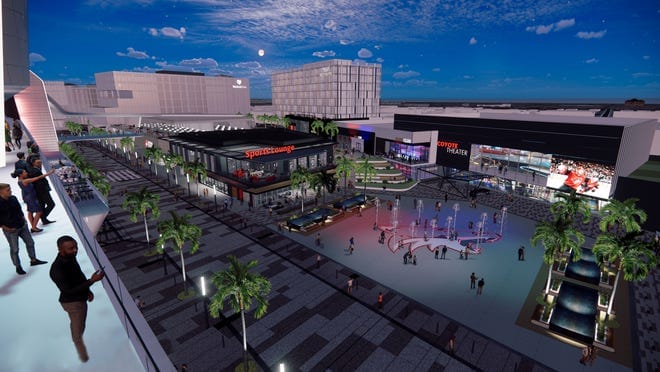 The group's opposition is rooted in its position that Tempe could get a better development and tax deal for the city with more community input and a dedicated focus on sustainability.
"This is David and Goliath," said former Tempe Councilmember Lauren Kuby, who is part of Tempe 1st. A "no" vote on all three propositions, according to the group, would provide the city more time to consult with residents, stakeholders and experts it said have been left out of negotiations.
Coyotes and Bluebird Development LLC owner Alex Meruelo has said the Coyotes will invest $2.1 billion in private funds, and the district will add more than 6,000 union jobs and other financial benefits and tax revenue to the area. Opponents say it is a costly deal and question Meruelo's promises to be fiscally responsible given his past management of the Coyotes.
Late last year, the Tempe City Council agreed to send three propositions to voters this May to create a Coyotes Entertainment District that would include 2,000 apartments, a new hockey arena with 16,000 seats, and a complete entertainment district with businesses and gambling hubs on more than 45 acres of city-owned land west of Tempe Town Lake on Priest Drive and Rio Salado Parkway.