Sen. Paul Boyer, R-Glendale
By Corina Vanek || Arizona Republic
A former Arizona state senator plans to challenge incumbent Jerry Weiers, who has served as Glendale's mayor for the last 10 years, for the seat in 2024.
Paul Boyer served in the Arizona Senate for four years. He did not seek reelection in 2022. Boyer announced in February that he would run for the mayor's seat, listing several issues with Glendale's leadership.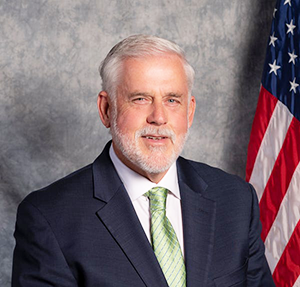 Boyer, who has also worked as a teacher in Phoenix, said he had no plans to run for anything after deciding not to seek reelection, but said people had been asking him to run for mayor.
Firefighter compensation claims
One of Boyer's main concerns with Glendale came up with legislation he worked on while in the Senate. In 2017, Boyer sponsored a measure that added a host of diseases to those presumed to be occupational-related diseases and cancers for firefighters that would be covered in a workers' compensation claim. However, the claims filed by afflicted firefighters were required to be reviewed by a third party, leading to denial of claims from firefighters around the Valley, including notable cases in Glendale.
Kevin Thompson, a captain in the Glendale Fire Department, was denied his claim for coverage of multiple myeloma, one of the presumed occupational-related cancers in 2019 when it was reviewed by the third-party administrator at the Industrial Commission of Arizona. After pressure from Boyer and other groups, Glendale reversed the decision and opted to cover Thompson's treatment, overriding the decision of the third-party administrator.
Mark Fowl, a firefighter with the Glendale Fire Department, died of brain cancer in 2022, and had also had his claims denied by the city, Boyer said.
"I saw the way Glendale was treating their own employees and I thought it was egregious," Boyer said.
.