By Keith Walther | Rose Law Group Reporter
As February fades in the rear-view mirror, March hopes to continue the momentum of an improved movie lineup. It will be the month of sequels with a major sequel arriving the first four Fridays of March, so make sure you're all caught up on the predecessors. While February featured a very wide mix of films, this month's scope will be very narrow with a slate of mostly blockbuster type action films, but there may be a decent drama or two if you look carefully.
March 3rd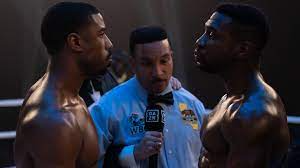 Michael B. Jordan returns with "Creed III," and he must duke it out with Jonathan Majors, who's coming off the captivating performance as the newest Marvel supervillain Kang the Conqueror in "Ant-Man and the Wasp: Quantumania." These are two heavy hitting actors, so this has all the makings of being the main card this week. It also marks the first time Michael B. Jordan directs a movie, hopefully he can handle the dual responsibility.
While "Creed III" will undoubtedly be the box office winner of this week, don't overlook "Operation Fortune: Ruse de guerre." This is the latest action/comedy from Guy Ritchie who returns to directing his favorite star, Jason Statham. These two have teamed up to provide audiences quality entertainment over the years starting in 1998 with "Lock, Stock and Two Smoking Barrels." This film is the fifth collaboration between the two, and looks to be another fun ride with Aubrey Plaza, Hugh Grant, Cary Elwes, and Josh Hartnett joining the cast.
March 10th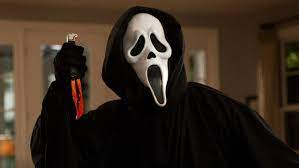 Ghostface returns in "Scream VI," the latest installment of this celebrated horror franchise. It will be the first "Scream" movie without Neve Campbell and David Arquette, making Courtney Cox the only original cast member to return. It will also be the first time the franchise leaves the suburbs, opting for the mean streets of New York City, reminiscent of "Friday the 13th Part VIII: Jason Takes Manhattan." Let's hope it turns out better than that film.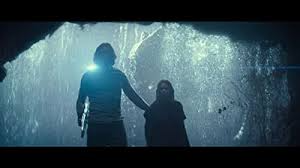 The other major release on this day that will challenge for box office supremacy is "65," a sci-fi action/adventure featuring Adam Driver as the lead. That's right, the star that brought Kylo Ren to life in the latest "Star Wars" trilogy is back in space, only to crash on Earth…65 million years ago. He must bring all his technology to bear against Earth's most ferocious prehistoric beasts in order to survive. Scott Beck and Bryan Woods team up again to write and direct this thrill ride. They previously wrote both "A Quiet Place" movies, so they have the chops to deliver heart pounding suspense.
March 17th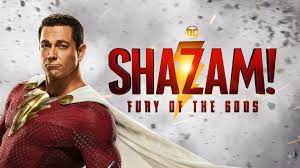 The DC Universe releases their first movie of 2023 with "Shazam! Fury of the Gods," the follow-up to 2019's surprising $366 million success. Director David F. Sandberg and star Zachary Levi return, so continuity shouldn't be an issue and audiences should be able to expect more humorous action of a teen turned superhero whose more prone to accidents than actually saving the day. That being said, it is difficult to recapture the magic of the first movie, so it's recommended to approach this one with wariness and wait for the reviews before spending time and money on it.
March 24th
Keanu Reeves makes his highly anticipated return in that signature suit for "John Wick: Chapter 4." This has been a stellar action franchise that hasn't lost any steam over the first three movies. Former stuntman Chad Stahelski has directed all the "John Wick" films. Audiences can expect more high-octane action, beautifully and uniquely choreographed fight scenes, coupled with outstanding cinematography. Adding the acting talents of Bill Skarsgard and Hiroyuki Sanada could only strengthen an already solid cast. This should be a sure bet.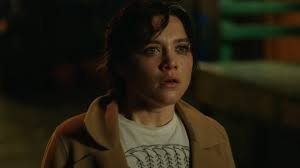 Flying under the radar for this release date is "A Good Person," a drama featuring Florence Pugh and Morgan Freeman. This is a story of a woman whose life unravels following her involvement in a fatal accident that is sure to tug on the heart strings. Zach Braff, best known for his acting in the hit show "Scrubs," returns to the director's chair for this film. His directorial debut was the critically acclaimed "Garden State" in 2004, so this very well could be a wonderful sleeper pick.
March 31st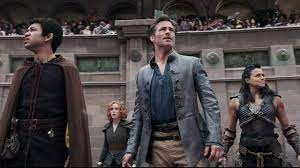 The month closes with an exciting fantasy adventure, "Dungeons & Dragons: Honor Among Thieves." This movie has the potential to be very entertaining with an interesting cast that includes Chris Pine, Michelle Rodriguez, and Hugh Grant. It also has the potential to be a big flop with directors John Francis Daley and Jonathan Goldstein, who tortured audiences with the disastrous movie "Vacation." However, they rebounded from that failure nicely to create "Game Night," an outstandingly funny comedy. Hopefully, they mimic the successful formula from that film to give audiences a fun and wild ride.