By Keith Walther | Rose Law Group Reporter
At its core, "Polite Society" is a rather normal, been done before type of story, but its execution is what sets it apart from the rest. Writer/director Nida Manzoor takes her audience on a wild, comedic action ride that features a sisterly bond, friendship, societal pressures to conform, and plenty of martial arts infused fight scenes.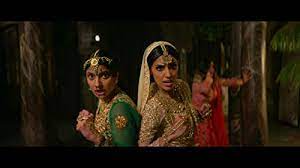 Aspiring to become a professional stunt woman after school, Ria (Priya Kansara) is a dreamer who refuses to conform to a more practical career path, much to the chagrin of her parents. Her older sister Lena (Ritu Arya) has always been supportive, indulging Ria's fantasies by filming stunt videos of the martial artist-in-training. Their sisterly dynamic gets disrupted, however, when Salim Shah (Akshay Khanna), a highly sought after man of high standing, begins courting Lena.
Apart from obvious jealousy, something troubles Ria about the wealthy doctor's intentions towards her sister and his curious devotion to his mother, Raheela (Nimra Bucha). Ria hastily decides she needs to save her older sister from this impending marriage, enlisting the help of her two best friends, Clara (Seraphina Beh) and Alba (Ella Bruccoleri). The question is, will this risky venture only act to sever the sister's relationship and forever stamp out Ria's dreams?
"Polite Society" is the feature film debut for writer/director Nida Manzoor, who bursts on the scene with this stylish and imaginative take on a simple story. She channels her inner Wes Anderson to create a chapter format to help with the pacing and continuity of the story. Manzoor incorporates heartfelt subject matter around various relationships and pursuing passions, but dresses that up with comic book style action sequences so as not to be taken too seriously. It feels almost like the audience gets a backstage pass to a teenager's daydream without it becoming too ethereal. The downside of employing this surreal kind of style is that it detracts from the emotional connection of those messages.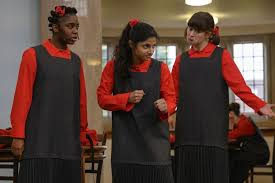 Despite the cleverness and creativity Manzoor employs to bring something different to the table, she neglects to extend that creativity to the plot outcomes, making for a very predictable climax that keeps the film from achieving greatness. However, there is enough comical enjoyment to ensure viewers have a good time. Nida Manzoor's talent should garner studio attention to continue her career as a quality filmmaker.
Priya Kansara delivers an energetically compelling performance in the lead role, comedically channeling the stubbornness of a teenage girl into her fixation of martial arts. Her amusing facial expressions, banter, and tenacity make her character instantly likeable. This is her first feature length film with hopefully much more to come.
Other notable performances arise from Seraphina Beh and Ella Bruccoleri, who provide funny comic relief as the two loyal friends. Nimra Bucha, best known in the U.S. for her role in last year's Disney+ series "Ms. Marvel," provides a deliciously sinister performance as the matronly villainess.
Ultimately, "Polite Society" is disarmingly entertaining with a unique style that's a mix between "Scott Pilgrim vs. the World," "Saving Silverman," and "The Burbs." Go into this one with an open mind and you might be pleasantly surprised by the amount of fun you have.
This movie earns: