By Keith Walther | Rose Law Group Reporter
Get ready for one of the most jam-packed movie months to arrive since before Covid. There will be at least one blockbuster releasing every single Friday in June along with smaller productions that look very promising. Between an animated web-slinger, robots hellbent on destroying each other, superheroes trying to save the planet again, or an old archaeologist with an unhealthy love for using his whip, it will be difficult to choose which ones to see, but here's a guide to help you narrow down your selections.
June 2nd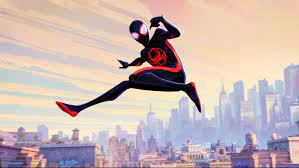 Jump starting the month is "Spider-Man: Across the Spider Verse," the follow-up to the wildly successful "Spider-Man: Into the Spider Verse," which took home the Oscar for Best Animated Feature Film in 2019. That's a tough act to follow, made even tougher with almost a completely different writing and directing team. The animation may be the same, but there are almost always continuity problems in a sequel that employs different filmmakers, because they usually have an altered vision. It's recommended to approach this one with caution and wait for a consensus, especially with a runtime of almost two and a half hours, but early reactions look promising.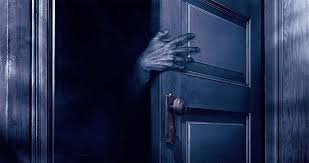 Creeping out of the bedroom closet and from the darkness under the bed is none other than "The Boogeyman." Horror films adapted from the dark and twisted writings of Stephen King have had varying degrees of success, but this one bears watching. It was originally going immediately to Hulu, but it tested so strongly from test screenings, the production company decided on a wide theatrical release.
June 9th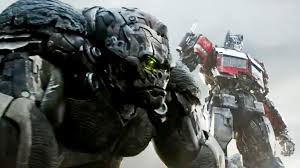 Only one major release this date, but it's a big one. "Transformers: Rise of the Beasts" is the 7th film of the sci-fi franchise but considered to be a standalone sequel to 2018's "Bumblebee." Don't worry, Michael Bay is not directing this movie. Stephen Caple Jr. is helming this latest franchise installment, a very capable director whose last film was "Creed II." The battle robots will be taking it to the next level, transforming themselves into animals as well as vehicles. While the premise may seem silly, there will surely be enough high-tech special effects and explosions to satisfy any action junkie.
June 16th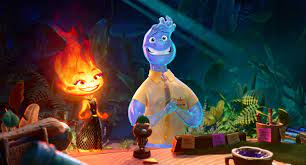 Disney's first animated film of the year finally arrives and it's from their Pixar studios, "Elemental." Audiences can expect high quality animation, but Pixar hasn't had a hit since 2019's "Toy Story 4." They've been mired in mediocrity for the past several years, and unfortunately, the trailers don't provide much hope for this movie. It looks like a repeat of "Inside Out," but with elements instead of moods and Pixar's obsession over opposites attract being the foundation for the story. At least it's an option for parents to take their younger children to watch. It has to be better than "The Little Mermaid," right?
Looking for a more adult oriented experience on this date? "The Blackening" is a comedic horror film that humorously pokes jabs at the way minorities have previously been depicted in the horror genre. Whether there's an actual storyline or something that would be better off as a 30-minute standup routine remains to be seen. Tim Story directs, and he's responsible for 2005's "Fantastic Four," a debacle of epic proportions, so approach this one with a healthy amount of skepticism.
June 23rd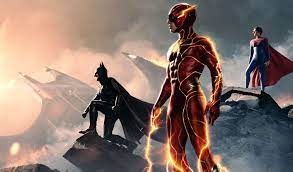 DC returns with its second film of the year, "The Flash." This promises to be an even bigger production as they follow in Marvel's footsteps and attempt to do their own multiverse type of storyline. For those who have seen the trailer, your eyes are not deceiving you, it really is Michael Keaton you see returning as Batman for the first time since 1992. Hopefully, he's being used for more than just a cash grab.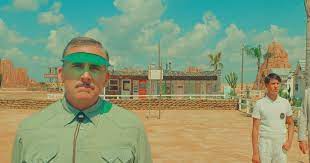 "Asteroid City" also releases this day and should be considered as the most anticipated movie of the month. The romantic comedy is the latest work from the creative writer/director Wes Anderson. His creations speak for themselves with films like "Rushmore," "The Grand Budapest Hotel," and many more. Like his previous films, the cast of stars he employs is enormous, and you can expect more of his quirky comedic style. Do yourself a favor and make plans to see what will undoubtedly be a uniquely fun and rewarding experience.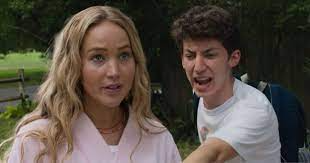 "No Hard Feelings" is going to be a very different type of comedy. With Gene Stupnitsky, director of "Good Boys," helming this one, audiences can be assured of raunchy, unfiltered hilarity. Think of "Kingpin" or "Superbad." Speaking of unfiltered, Jennifer Lawrence stars, and her naturally quick-witted ability could make this film the funniest movie of the year.
June 30th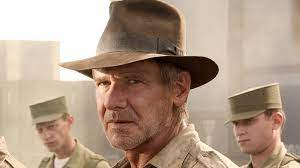 Finally, the month wraps up with an old school Summer blockbuster, "Indiana Jones and the Dial of Destiny." That's right, Harrison Ford returns as America's favorite swashbuckler one more time. You may be thinking oh no, the last one was so horrible, and you would be correct. "Indiana Jones and the Kingdome of the Crystal Skull" was quite possibly the worst film of 2008 and tarnished the reputation of the previous trilogy. That being said, two-time Oscar nominated director James Mangold is piloting this latest sequel. If he does for an aging Indiana Jones what he did for an aging Wolverine in his film "Logan," then audiences will be in for an exciting treat indeed.