Dreamstime
By Andrew Oxford | Arizona Republic
The Arizona Legislature scrapped its rules on Monday requiring that lawmakers wear masks following Gov. Doug Ducey's rollback of several public health precautions last week.
The change prompted a debate in the state Senate that was tearful at times, as some lawmakers recounted having lost loved ones to COVID-19 and raised concerns about the risk of illness.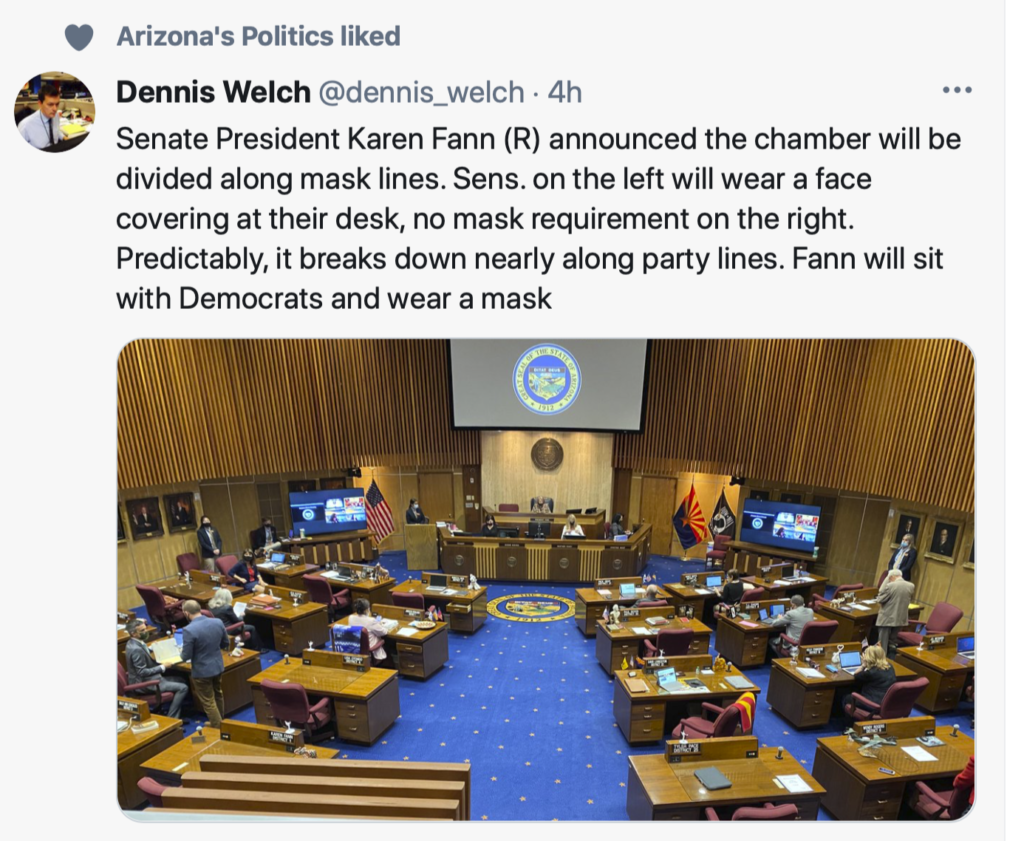 But Republicans praised the move as liberating and voted along party lines in the Senate to enact rules for that chamber to encourage the use of masks, rather than require them. Many discarded their masks quickly after the vote.
"The reality is that this option is giving members a choice," said Senate Majority Leader Rick Gray, R-Sun City.
The Senate initially required members to wear masks on the chamber's floor and in other public spaces about the building, and it allowed lawmakers to participate in proceedings remotely via video as another precaution or if they would not wear a mask.
The policy was similar to those adopted by the city of Phoenix and Maricopa County and the rules many Arizonans must follow in their own workplaces.