SCOTUS Blog
By Howard Fischer | Capitol Media Services
The head of the state's premier anti-abortion organization said Thursday she is looking to use the newly enacted Texas ban on the terminating a pregnancy after fetal heartbeat has been detected as a template for legislation here.
Cathi Herrod, president of the Center for Arizona Policy, said the late-night decision Wednesday by the U.S. Supreme Court to allow the Texas law to take effect appears to provide a "road map" for enacting abortion restrictions in this state that, until now, have been struck down by federal courts.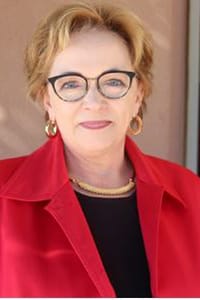 But the key to the Supreme Court action is the difference between SB 8 and all other abortion restrictions.
Laws from other states make it a crime to terminate a pregnancy in certain situations or after a certain date, with the state in charge of enforcing the law and prosecuting offenders.
For example, a 2012 Arizona law to make it a crime to perform an abortion after 20 weeks was struck down by a federal court, a decision upheld by the Supreme Court. Similar laws from other states have met similar fates at the high court.
In Texas, however, the law empowers individual citizens — and not necessarily from Texas — to file civil suits against not only abortion providers but anyone who "aids or abets" aborting a fetus after a heartbeat has been detected.