By Madelaine Braggs | Rose Law Group Reporter
Arizona's homebuilding and development industry packed into the Fairmont Scottsdale Princess Friday for the 12th annual highly anticipated AZ Dealmakers conference, presented by Zonda. It was an opportunity to catch up on latest development strategies and deals that are pioneering a new landscape.
Among industry experts in the lineup, was Rose Law Group co-founder, Court Rich, moderating a conversation about Pinal County development with Michael "Frenchy" IlesCremieux, Division President at Richmond American Homes and Alan Jones, Division President of Lennar.
Pinal County's growth has been exploding, even while dealing with numerous challenges. The panel explored these challenges and the keys to Pinal County's continued success.
Infrastructure hurdles to overcome
The panel dove into issues with infrastructure including the impacts of the catastrophic failure of the Johnson Utilities' wastewater infrastructure. Rich, who worked on issues related to the Johnson Utilities fiasco for numerous builders and developers, asked Jones, how Lennar dealt with the utility's failure. While no one could have predicted the magnitude and impact of the Johnson Utilities debacle, Jones explained how Lennar mostly avoided the negative impacts; luck. "Sometimes it's good to be smart and sometimes it's good to be lucky… thankfully we were very lucky with the Johnson Utilities debacle" Jones said while explaining that Lennar simply didn't have many lots in the Johnson Utilities service territory and therefore missed out on the pain felt by many in the industry.
The discussion then turned to human infrastructure and how to get labor engaged and active in Pinal County. Rich asked the panel to discuss if there were unique issues with labor that hit Pinal in ways the rest of the market do not feel. IlesCremieux explained that building trades have been less likely to want to travel far for jobs during the pandemic. IlesCremieux says the pinch of the pandemic was felt amongst their team as well as supply and labor. "We struggle getting trades to choose us to go out to Casa Grande and the further depths of Pinal County. They like to stay close in to the Phoenix metro." Jones and IlesCremieux both agreed that as more communities open up in the Pinal region, that additional concentrated demand for labor in the area will draw more trades to the region.
"It will get better," Jones says. "Not today, but it will get better. We're just now turning on the lights to Coolidge and Casa Grande and the first few pioneer builders who jumped in had success" Jones continued, "More communities equals more trade."
Transportation infrastructure is another key to Pinal's future. Jones compared the future 24 and other Pinal roadway plans to other Valley transportation projects, "[j]ust look at the 303 ten years ago and look at it today, it blows your mind… but if you want to see that area really explode put better highways there."
How has the pandemic impacted Pinal County housing?
People are moving from the northwest and Midwest in droves and part of that is because they can now work from home. Rich asked the builders to explain the impact the pandemic has had on their business and was surprised by the answer. Both Jones and IlesCremieux acknowledge that while the pandemic has been difficult for everyone, it has really opened up new opportunities for homebuilding in Pinal County. People working from home don't have to worry as much about a long commute, thereby making some areas of Pinal County more attractive to buyers that may not have previously looked so far away from the urban center.
"The dynamics have completely changed," Jones said. "It's fascinating to see what's happening from the people who are coming here." Jones continued, "a lot of people working remote and that adds value to some of the long drive time and markets because they're able to not lose as much income on gas and mileage. It's adding a premium for us."
What's different in the blueprints?
Jones took the opportunity to discuss a product that he and Lennar launched and it's called the multi-generational family home. Taking a different approach, these new homes being built by Lennar don't just include an apartment inside the home, like in a basement as often seen in the East Coast. Jones says it's suite attached to the home and you can get the same finishes in the attached suite as you can in the main home. They get their own entrance, garage and all the same amenities.
He says it was introduced for the first time recently and very well received with some customers telling him. "It's nice to see a builder build a home for the way people are living." One specific benefit that Jones called out is that this multi-gen product can help families who would otherwise be left with no choice but to put an aging family member in a senior living facility. "It's a huge difference and we had no idea how beneficial it'd be," he said.
Jones says they discovered 30 percent of the residents living in Gilbert have someone living with them who isn't their nuclear family, adding further justification for this new product.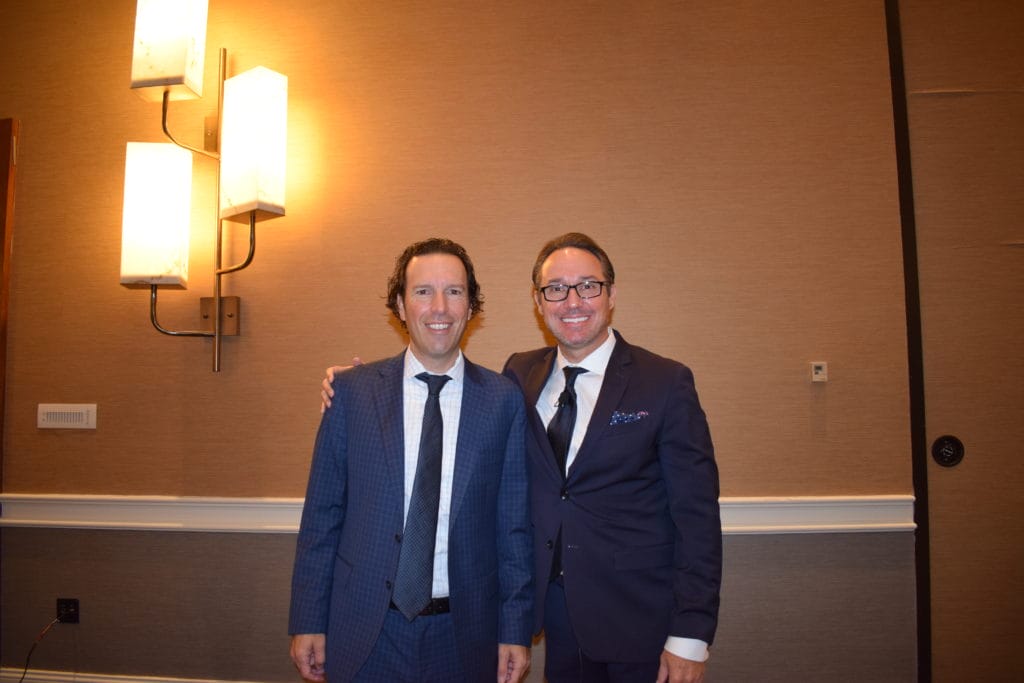 How does this hot market differ than that last one?
Finally, Rich asked the builders to weigh in on how this hot market differs from the hot market the Valley and Pinal experienced more than a decade ago. Jones responded that this market is very different than in 2005. According to him, the 2005 housing crash was caused by a "busload of people who were going and buying homes on speculation and we allowed those people to tie up our homes and sell them before we even closed. 60-thousand permits and half of them were never moved in."
But now, 100-thousand jobs will be created in Phoenix next year. "Where else would you rather be? What's happening now is we have a great place to live and a positive political environment."
To highlight Phoenix's future economic promise, the panel highlighted Intel's $20-billion expansion and the Taiwan Semiconductor Manufacturing Company facility currently under construction.
IlesCremieux said, "The housing market is white hot and its great, but I will tell you big differences… We're building as many or more as the last upswing, but with half the employees. That's something that's a very big deal. We're running very lean and we are operating as if the pandemic could happen again. We're feeling more labor issues this time."