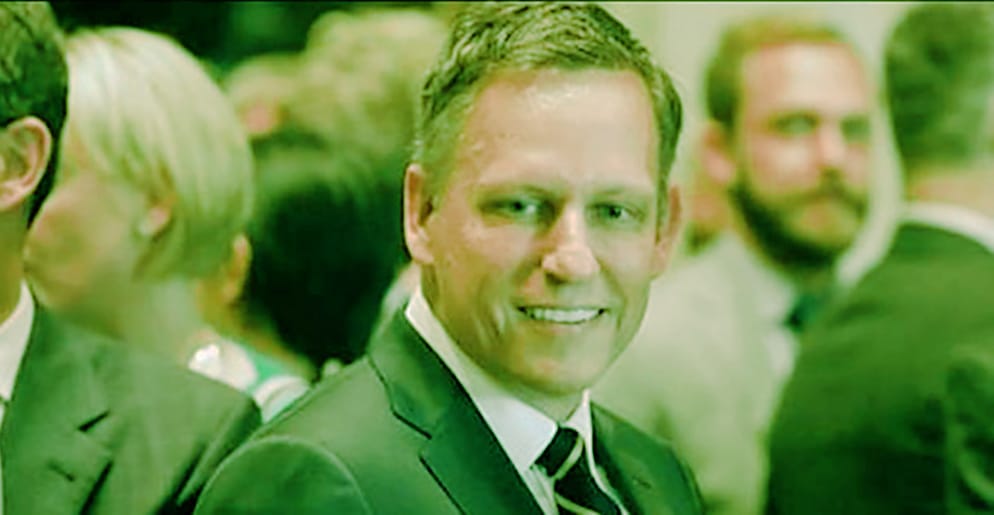 Opinion: Attorney General Mark Brnovich is already under attack in next year's Senate race for being insufficiently Trumpy
By Laurie Roberts ] Arizona Republic
Tech billionaire Peter Thiel is out with the down payment on his planned purchase of a U.S. Senate seat for his protégé, Blake Masters.
Thiel's Saving Arizona PAC, in its first TV ad, takes aim at Attorney General Mark Brnovich, for what is apparently the gravest sin a Republican can commit:
Insufficient loyalty to Donald Trump.
Theil, a major Trump backer, has pledged $10 million toward getting that Senate seat for Masters, who runs his investment firm (Thiel Capital) and his foundation (Thiel Foundation). Brnovich, as the highest profile Republican in the race, is clearly standing in his way.
Thus comes the campaign ad from Thiel's super PAC, fully 11 months before the primary election.
Actually, most of what the ad says is true
Rather than actually telling us something about the 35-year-old political newcomer he's pushing for the Senate seat, Thiel is attacking Brnovich for refusing to embrace the fairy tale that Trump was robbed in last year's election.
"Brnovich failed to convene a grand jury, certified Biden as president," the 30-second ad says. "Now he's nowhere to be found, making excuses instead of standing with our president."