David Farnsworth, a former Bowers schoolmate.
By Ray Stern | Arizona Republic
The Republican Party of Arizona and former President Donald Trump have ramped up their attacks on state House Speaker Rusty Bowers before a primary election that highlights stark differences among the GOP.
Bowers, who testified on June 21 at the House Select Committee hearings on the Jan. 6, 2021, Capitol riot about rebuffing Trump's request to help him overturn the 2020 election, is facing a showdown for a state Senate seat in the Aug. 2 primary with David Farnsworth, his Trump-endorsed former Mesa schoolmate.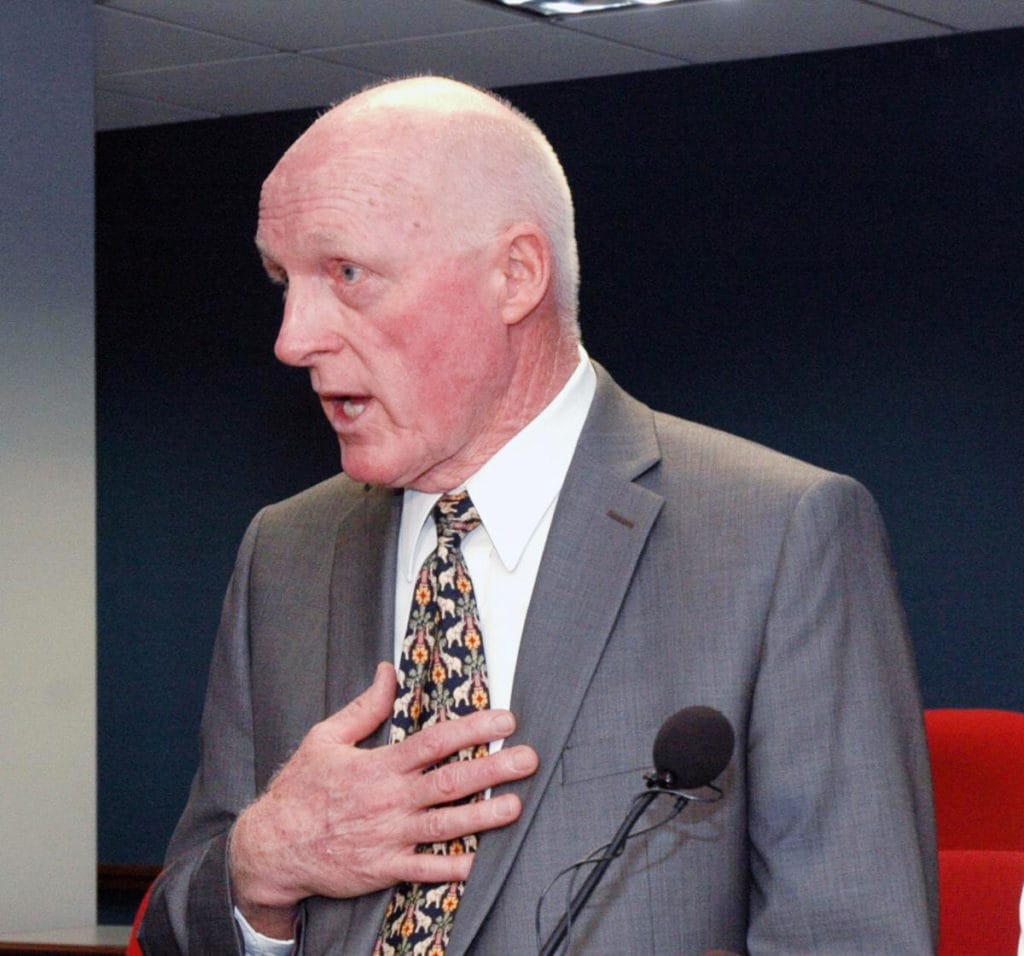 On Tuesday, the Arizona Republican Party, which is chaired by Trump supporter and former lawmaker Kelli Ward, approved a harshly worded censure of Bowers that blasts him for "inaction on election integrity" and for taking on causes that show he's "unfit" to represent the party.
Bowers, R-Mesa, said Wednesday he'd received several calls from voters who were "upset" with Ward and the party over the censure.
Still, he told NBC News recently that it would take a "miracle" for him to win in his east Mesa district, where conservative voters hold a strong advantage.
The two-page censure document posted online by Ward criticizes Bowers for a host of actions that allegedly diminish him as a Republican, such as rejecting transformative election-related bills and making a "horrific" attack on religious liberty by co-sponsoring a bill with Democrats that would have extended the state's nondiscrimination policies to the LGBTQ community.
The party "shall immediately cease any and all recognition and support of him as a member," it states, urging the Maricopa County Republican Party and leaders in Legislative District 10, where Bowers and Farnsworth are running, to join in the censure.