By Keith Walther | Rose Law Group Reporter
"Top Gun" Tops the List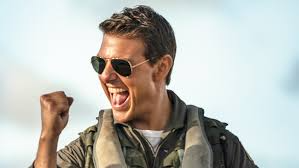 Having grossed over $1.3 million worldwide since its release in May, "Top Gun: Maverick" has become Tom Cruise's highest grossing movie in his illustrious career. There are many reasons why audiences are flocking back to the theaters to see Tom Cruise take to the skies again.
It's an incredibly rare feat for a sequel to surpass its predecessor, but "Maverick" blows the first "Top Gun" out of the sky. It's a high octane action film that celebrates the nostalgia of the first, while also providing a very new and very riveting story apropos for the current times. The stunning cinematography places you right in the cockpit, you almost feel the g-forces that it is sure to take your breath away.
"Top Gun: Maverick" is a movie made to be enjoyed in a theater. If you're one of the few who haven't seen it, don't miss the opportunity to enter the danger zone and have the best summer movie experience of the year.
This movie earns

Summer Stinkers
Elvis and Dinosaurs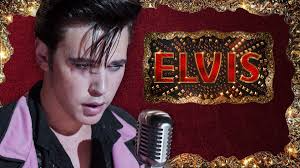 Once again, Director Baz Luhrman manages to hit the wrong note on an amazing story. "Elvis" should have been an early Oscar contender. It should have put the young talented actor, Austin Butler, on the map. It should have been another feather in Tom Hanks' hat. It should have made audiences yearn to download the Elvis Presley music library and play it on repeat. Alas, it achieved none of that, solely because of Baz Luhrman's misguided vision.
Luhrman is responsible for arguably the worst film ever made, Romeo + Juliet back in '96, making a mockery of Shakespeare's classic. He clearly has not improved his craft, making a detached, dispassionate, and frenetically paced Elvis biopic that completely lacks continuity. Baz, maybe it's time to focus on original material, rather than continuing to tarnish other brilliant artists' work, just saying.
This movie earns

"Jurassic World Dominion" is another shameless money grab that should be avoided. This is now the 6th Jurassic film in the series, and they've gotten progressively worse since the "Jurassic World" revival.
There is no attempt at a conceivable storyline and the dialogue is poorly written at best. It's simply banking on audience nostalgia by having the original cast from the '93 "Jurassic Park" return to join forces with the "Jurassic World" cast, and then setting up a series of gladiatorial dinosaur battles with no purpose other than to show rampant violence and destruction. The whole film feels rather cartoonish and unbelievable, making you wish you went to the museum instead.
With that being said, the visual effects were very well done, but not enough to save this film from the trash heap.
This movie earns