By Colton Shone | AZ Family
PHOENIX (3TV/CBS 5) — Artifacts, human remains, a whole village. Evidence of people here long before us were all found in an archeological site here in the Valley.
Now a local activist is on a mission to keep that area preserved and prevent new public housing from going. If she can't accomplish that, she hopes to at least spread awareness for future tenants before they sign a lease.
Crews are finishing construction on the city's latest affordable housing project: Harmony at the Park. It's a mixed-income housing complete with 310 units. The development near I-10 and Van Buren is set to open in January. The city touts its modern look and energy-efficient appliances. A stark contrast to what was recently unearthed.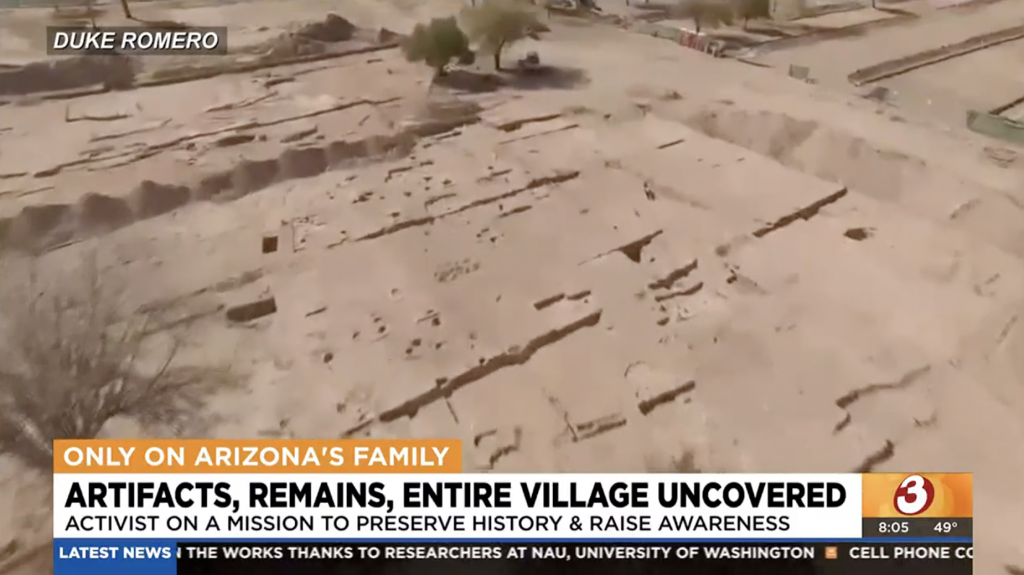 "I found out about this site through a friend who lives in the area," said Marina Thomas. She's an indigenous activist from the Salt River Pima Maricopa Indian Community.
"She told me that there was some construction going on across the street and that they had found human remains," Thomas said.
Thomas did some digging of her own, so to speak, and found out her ancestors once had a thriving community here. An ancient O'odham village called "La Ciudad". She shared drone video of what crews uncovered.