Death row prisoner Aaron Gunches || The Arizona Department of Corrections|| The Arizona Department of Corrections
By Jimmy Jenkins || The Arizona Republic
Arizona is in no position to conduct an execution, according to legal briefs filed by the state in a death row case that could lead to an unprecedented separation-of-powers showdown.
According to the newly appointed Arizona Department of Corrections director, no written records exist from the previous administration on where the state's death penalty drugs came from, how they were procured or who prepared them.
Death row prisoner Aaron Gunches and the previous Arizona attorney general sought and received a warrant of execution from the Arizona Supreme Court for Gunches' sentence to be carried out.
Gunches was sentenced to death for the 2002 murder of Ted Price, a former longtime boyfriend of Gunches' girlfriend. Gunches kidnapped and shot Price multiple times in a desert area off the Beeline Highway.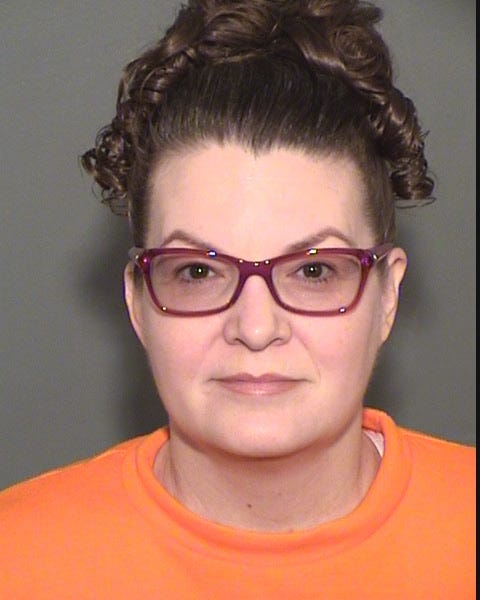 Gunches initially asked for his death sentence to be carried out as soon as possible, to deliver justice to the victim's family. But he changed his mind and filed a subsequent motion asking the court to withdraw his request, citing concerns about the state's ability to execute people safely and effectively.
Newly elected Attorney General Kris Mayes and Gov. Katie Hobbs paused executions, pending a review of the death penalty process by an independent commissioner. After the Supreme Court granted the warrant, Hobbs stated she would not act on it.
The family of Gunches' victim is asking the Supreme Court to force Hobbs to carry out the execution warrant. This week, the court asked both sides to offer arguments on why, or why not, the state should be forced to execute Gunches.
The warrant sets Gunches' execution for April 6, and the state Board of Executive Clemency has scheduled a clemency hearing for March 23.
Attorneys for the state filed their arguments Wednesday. Briefs from the victim's family and the Maricopa County Attorney's Office are due by Thursday.