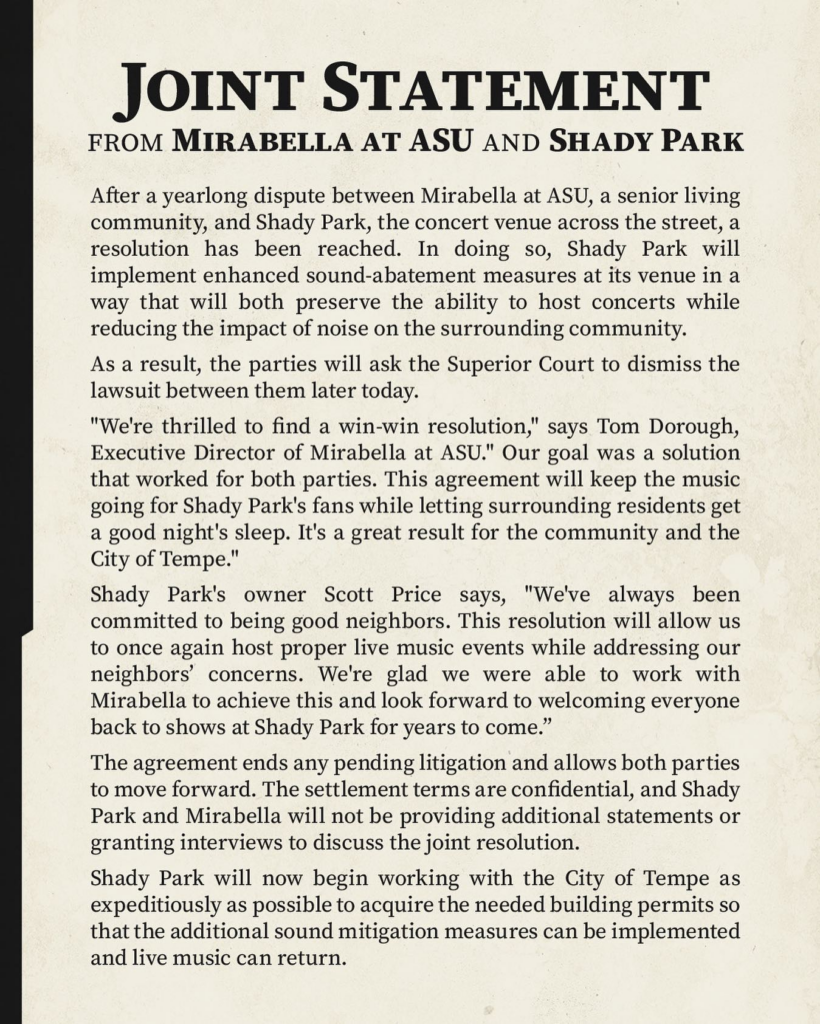 By Fox 10 Phoenix
TEMPE, Ariz. – A settlement has been reached in a years-long dispute between a senior living community and a concert venue in Downtown Tempe.
The dispute, which we have reported on in the past, involved the Mirabella at ASU senior living community and Shady Park, a popular concert venue. For months, senior residents at Mirabella at ASU complained of the loud music coming from Shady Park, which eventually led to quarreling and lawsuits.
As a result of the settlement, officials with Shady Park will implement enhanced sound abatement measures to reduce the impact of noise, while still hosting concerts.
Officials with both Shady Park and Mirabella at ASU said they will not be discussing the settlement terms, in detail.