By Keith Walther | Rose Law Group Reporter
Despite the noticeable absence of Sylvester Stallone, "Creed III" powers on, boosted by notable performances from a stellar cast. Jonathan Majors in particular saves this film from the pits of mediocrity, while the story struggles to keep audiences' attention with pacing and too many subplots. Even though "Creed III" has already grossed over $100 million worldwide and features stellar acting, it is the weakest film of the franchise.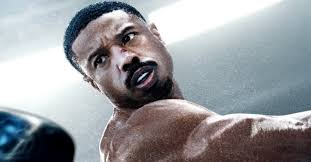 Coming to terms with an aging body that has suffered too many significant injuries in the ring, Adonis Creed (Michael B. Jordan) is determined to remain in the boxing world during his retirement by promoting the careers of future great boxers. He's living a picturesque life of wealth and prosperity with his wife Bianca (Tessa Thompson) and daughter Amara (Mila Davis-Kent). Everything seems to be going smoothly, that is until an old friend shows up from Creed's past.
Damian Anderson (Jonathan Majors) has spent the past 18 years in prison, but is looking to pick up where he left off with his boxing career. Wracked with guilt over abandoning his childhood friend, Adonis uses his influence to jumpstart his friend's career. A Nancy Kerrigan/Tonya Harding type of situation arises that gives life to Damian's title pursuit. When Adonis realizes he's been played, he dusts off his boxing gloves to get back in the ring one more time to fight not only his friend, but his guilty conscience.
"Creed III" represents Michael B. Jordan's directorial debut and while garish flaws are exposed, he shows some interesting promise with his filmmaking style. During the climactic boxing showdown, there's a moment where he fades out all external noise and spectators, leaving just the two boxers squaring off against each other. This uniquely elevates the gravity of the fight between the two, that there's more at stake than just a title. Jordan also does well incorporating periodic flashback scenes that slowly reveal the historic dynamic between the old friends.
Unfortunately, what kept this film from being great is Jordan's lack of understanding of pacing or having a too intricately woven storyline for a two hour film. "Creed III" moves methodically along at a very relaxed pace for the first two thirds of the movie, taking its time with the turning points in the plot. Then it's almost like Jordan realizes there's not much time left for bringing his character out of retirement for the final fight, leading to hastily constructed montages to expedite the story. This inevitably short circuits the build-up and excitement for this final showdown that should have had the audience itching with anticipation.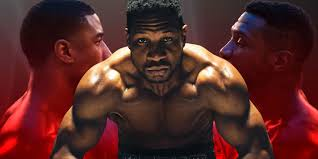 Jonathan Majors, for the second straight time, rescues a film from complete despondency. After his impressive performance just last month as Kang in "Ant-Man and the Wasp: Quantumania," he follows with an equally compelling performance in "Creed III." Majors shows incredible range with an authentic portrayal of a character imprisoned for the better part of his life, which explodes in the form of couped up rage in the ring. The subtle telltale looks he gives Michael B. Jordan throughout can't be taught and only deepen the level of animosity between their two characters. It's a memorable performance that puts him in the same conversation as other great "Rocky" villains like Clubber Lang, Ivan Drago, and Apollo Creed.
Michael B. Jordan, an accomplished actor in his own right, matches Majors' intensity, making the audience wish more time was spent on the build-up and fight between the two. Playing more of a backseat type of role in this sequel is Tessa Thompson, who acts as the stabilizing force for Jordan's character, imparting sage advice and wisdom at opportune moments in the movie. She is too talented an actress to be relegated to a weaker, window dressing type of role.
Not having Sylvester Stallone in Jordan's corner is a big, missed opportunity, and his absence is most certainly felt. It's the first of the nine "Rocky" and "Creed" films he hasn't been a part of, and the reason makes it that much more unfortunate. In an interview with The Hollywood Reporter, he cites a difference in philosophy as the primary reason he chose not to reprise his role. What makes it even more troubling is the fact that Stallone created the Rocky character but wasn't permitted to own the rights to it nor have much creative input. He sadly steps away, and there's no real explanation in "Creed III," leaving audiences with a lack of closure.
"Creed III" doesn't live up to expectations, which is disappointing, but it's certainly not a bad movie. The performances from the leading men make it worth watching, but as a rental at home. Hopefully, Hollywood realizes the franchise has peaked and avoid making future sequels/spinoffs.
This movie earns: