District 2 Highlights
Fountain Hills Rotary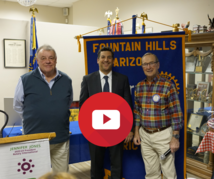 I enjoyed my time speaking with the Rotary Club in Fountain Hills. Art Ammon and Bob Kane are great hosts and helped me feel at home while visiting their great organization. The group asked some good questions and we had a wonderful time talking together. Click on the video link to hear further remarks.
Pictured from left to right: Bob Kane, Rotary Club Director & Program Manager, Supervisor Thomas Galvin, Art Ammon, President of the Fountain Hills Rotary Club
Maricopa County Farm Bureau: Hosted Supervisor Galvin for Farm-City Breakfast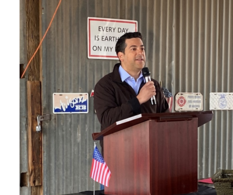 I believe it's vitally important to support our strong agriculture industry in Maricopa County. I was honored to be invited by the Maricopa County Farm Bureau to speak at their annual Farm-City Breakfast in Mesa. I enjoyed meeting with many at the Freeman Corn Patch for the wonderful event with over 100 people in attendance. Please learn more about the great work being done by the Maricopa County Farm Bureau.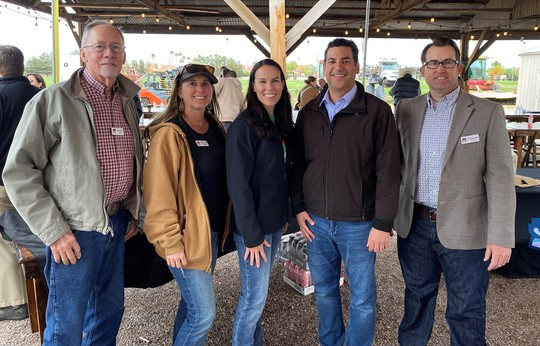 Mesa: Grand Opening of Southeast Justice Center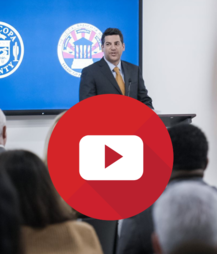 I was proud to attend the grand opening of the new Southeast Justice Center in Mesa. The combining of four East Valley justice courts under one roof is smart and financially sensible. This new facility will serve almost 100,000 people every year. The County was able to shed three leases in its continuing mission of finding new ways to save taxpayer dollars. In addition, the built-in technology of the new Southeast Justice Center will make it possible for staff to provide the best customer service in a timely fashion. The centralized location will make doing business more convenient for staff and residents as well as improve security.
Read the rest of the monthly update from the office of Supervisor Tom Galvin.