A lawsuit seeks to stop enforcement of the new law and to allow the transgender girls, aged 11 and 15, to play on the play teams "consistent with their gender identity." || ACLU (modified)
By Ray Stern and Stacey Barchenger || The Arizona Republic
Democratic State Attorney General Kris Mayes won't defend a lawsuit challenging a 2022 state law that bans transgender girls from playing in competitive school sports and has handed the case to the Republican schools superintendent.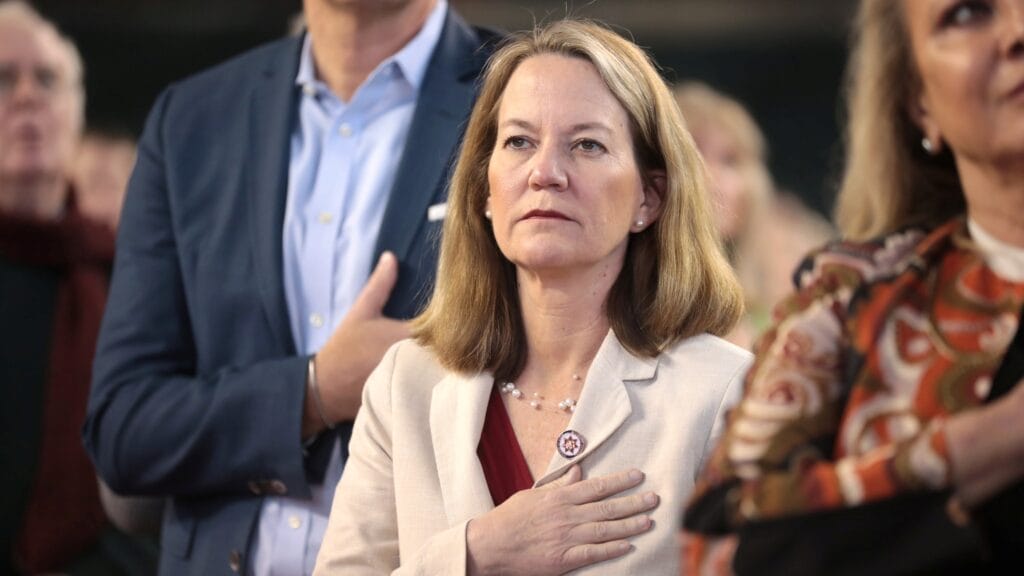 Mayes made that decision after a lawsuit was filed last week by the parents of two transgender girls in Arizona who want to play on their schools' teams. Instead of the Attorney General's Office representing the state, Mayes has authorized Superintendent of Public Instruction Tom Horne to hire private attorneys to defend against the lawsuit.
The suit names Horne and Kyrene School District Superintendent Laura Toenjes as defendants in their official capacities, in addition to the Gregory School in Tucson and the Arizona Interscholastic Association.
The lawsuit seeks to stop enforcement of the new law and to allow the transgender girls, aged 11 and 15, to play on the play teams "consistent with their gender identity."
Mayes' office "is disqualified from representing" Horne and his office in the case, said the letter, written by Kevin Ray, chief counsel for the Attorney General Office's Education and Health Section.
Arizona law allows state agencies — in this case, the Arizona Department of Education — to spend money or incur a debt to hire outside counsel when the attorney general is disqualified from defending a case. It's unclear why Mayes disqualified herself.
Horne, a lawyer who served as state attorney general from 2011 to 2015, said he would defend the case himself, if necessary.