By Keith Walther | Rose Law Group Reporter
The madness of March has come to end, and April is planning to shower audiences with a much wider variety of films. There will be several historical dramas, horror, action, a family movie, and an assortment of comedy mixed with all of the above. Strangely enough, there will be no box office blockbusters coming in this pre-Summer month. There is only one safe bet while the others are accompanied by red flags to pay attention to before committing to a ticket purchase.
April 5th
The month's only sure thing hits theaters in the very first week with the docudrama "Air." This movie has winner written all over it with stars like Matt Damon, Ben Affleck, Jason Bateman, and Oscar darling Viola Davis headlining the cast, and Ben Affleck directing. Not to mention it's the true story of how Nike came up with the highest selling basketball shoe of all time for the greatest player of all time, Michael Jordan. Go ahead and preorder those movie tickets now.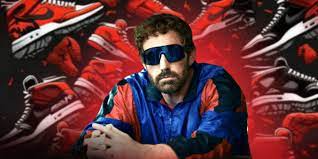 Releasing this same day is a family movie called "The Super Mario Bros. Movie," based on the iconic video game. Unlike its predecessor in 1993, this is an animated film that features the vocal talents of Anya Taylor-Joy, Charlie Day, Jack Black, and Chris Pratt as Mario. This movie is certainly going to draw the family crowds, but the trailers give it the vibe that it might not be as entertaining for anyone over the age of ten. On the plus side, Universal is behind the production, who are the kings of animation for the past couple of years.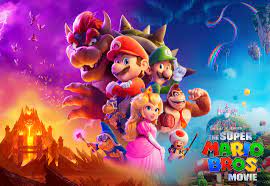 April 14th
Laughter hits the big screen on this date, starting with "Renfield," a horror/comedy featuring Nicolas Cage as Dracula and Nicholas Hoult as the title character. Awkwafina also has a big supporting role, a solid comedic actress who will guarantee some good laughs. Funny vampire movies have been done previously to varying degrees of success, and with Cage's track record, it might be better to wait for the reviews. You don't want to find yourself watching another "Vampire in Brooklyn," nobody wants that.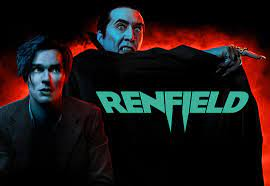 The other comedy releasing this date is "Mafia Mamma," starring Toni Collette as a soccer mom who inherits her grandfather's crime family. These jokes of a normal person being inserted into mafia type of situations have been done countless times before in a variety of ways like "Analyze This," "Analyze That," and "The Whole Nine Yards" to name a few. This looks to be more of the same with cheesy one-liners and stereotypical Italian mobsters. Catherine Hardwicke directs, who has a number of duds in her filmography, making this an easy film to ignore.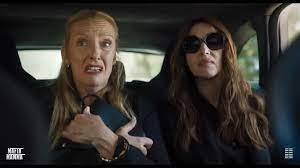 April 21st
Just a month after his disastrous failure, "Operation Fortune: Ruse de guerre," filmmaker Guy Ritchie returns with his latest effort, "The Covenant." This is an action thriller starring Jake Gyllenhaal, who plays an army sergeant looking to repay the debt of his life being saved by an Afghan interpreter. This appears to be a much more impactful story than Ritchie's previous film, so hopefully this represents a successful rebound.
"Chevalier" is a historical drama based on the true story of composer Joseph Bologne, the son of an African slave and a French plantation owner. While this may be a captivating story, it gets undermined before it even gets released. Even though the setting is in France with all French historical figures, everyone seems to be speaking with an English accent, which is not only annoying, it is lazy. Note to filmmakers, if you want to make a film about French history, at least make the effort to use French accents if you insist on making it English speaking.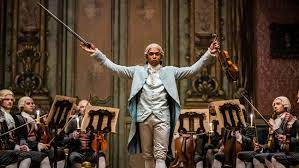 April 28th
For those looking for more biographical dramas, here comes one of the longest movie titles in history, "Big George Foreman: The Miraculous Story of the Once and Future Heavyweight Champion of the World." The title is so long, you don't really need to watch the movie, it already tells you what you need to know. The original title was "Heart of a Lion," so there's mistake number one.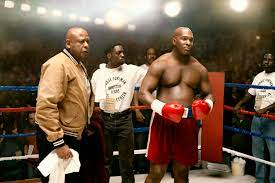 "Are You There God? It's Me Margaret" is the other major release this date, the highly anticipated adaptation of the classic Judy Blume novel. This film has strong potential with Kelly Fremon Craig directing, who had a fantastic directorial debut in 2016 with "The Edge of Seventeen." Clearly, she's fond of making coming of age stories. The cast includes the talents of Rachel McAdams, Kathy Bates, and rising young starlet Abby Ryder Fortson, so this one might be a winner for the ladies.