By Rose Law Group Reporter
(CAVE CREEK, Ariz.) – Russ Lyon Sotheby's International Realty has a 75-year history of listing and selling the most unique and special homes in the Grand Canyon state. That tradition continues with The Last Outpost, currently the only piece of patented land available for sale on the entire Continental Mountain.

Russ Lyon Sotheby's International Realty is proud to announce 8545 E Sierra Vista Dr., in Cave Creek, Arizona is now listed for sale at $1.75 million by Russ Lyon Sotheby's International Realty Agent Preston Westmoreland.

Located at almost 4,000 feet is a 40-acre patented historic mining land with a possible helipad. The property for sale is surrounded by BLM land, but located on a sheer cliff overlooking the lights of the entire Valley.

Westmoreland says it's ideal for a family compound, a survivalist or someone who wants an off-the-grid "bug out" spot. A "bug out" spot is a safe area that someone could retreat to in times of trouble.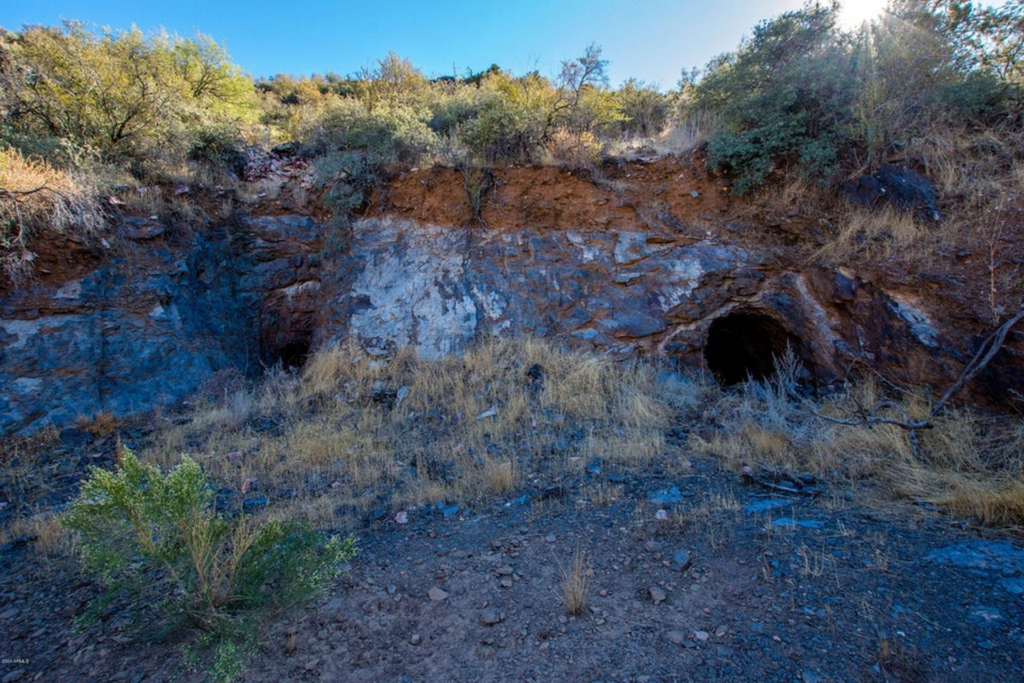 "If you like land with a historical background, this is one of the most unique properties currently on the market in Arizona," said Listing Agent Preston Westmoreland of Russ Lyon Sotheby's International Realty. "With its rooted history of gold mines and patented land, the new buyer of this property will have a great time exploring and learning about where they are living whether they are riding in ATV's or doing some target practice."
Patented land means that all mineral rights to the land are included. It is the highest form of land ownership in America since they do not patent mining land anymore. A Federal moratorium was enacted by Congress in 1994 on patented mineral parcels which prohibits the Bureau of
Land Management to accept any new patent applications.
The property contains a historic gold mine. This is where the Cave Creek Museum gets their gold ore from to demonstrate the stamp mill once a month. The gold ore was taken down the mountain on a cable car tran system to a stamp mill at the bottom.

Westmoreland says the price of gold has risen to near record levels in recent weeks, over $2,000 an ounce.

"What's better than buying land with dirt? Buying land with gold!" he exclaimed.
The mine tunnels and remnants of famous mines like the Golden Reef were used as a Hollywood filming location by producer Adrian Carr, known for Crocodile Dundee.
The property has a rich history dating back to 1903. The land was claimed by a Mormon pioneer family named the Steele's who arrived in a coverage wagon. Their son Horace worked in the gold mines and later became a multi-millionaire who set up a foundation to benefit worthy
Arizona causes. One of the recipients is the Steele Indian School Park in Phoenix.

Westmoreland says the property also allows one to test out their 4WD drive or use an ATV on the old mining roads, create your own personal playground or campground, hike and explore the area which is protected by double gates at the bottom.

The road to the property is one of the most exciting drives in Arizona and the change in altitude is exhilarating. It is 30 minutes from Cave Creek to the remote property and less than 2 miles from Scottsdale, Carefree or Cave Creek but it feels worlds apart.