By Keith Walther | Rose Law Group Reporter
After a month of horror films, what could October possibly bring…oh yeah, more horror films. Unfortunately, due to the writer's strike and Taylor Swift, there's not a whole lot of movies to pick from, so October may be the month to catch up on that TV series you've been meaning to watch. The good news is there will definitely be one must see movie this month you will want to plan for in the theater.
October 6th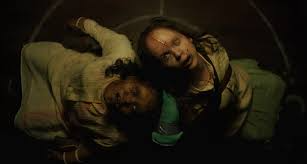 The month of Halloween appropriately begins with a horror film. "The Exorcist: Believer" is the sixth film of the franchise that began back in 1973, which is still considered to be the best horror film ever made. Fans of the original will be pleased to note that original cast member Ellen Burstyn will be returning as Chris MacNeil. The bad news? David Gordon Green directs, who brought us the absolute worst film of 2022, "Halloween Ends." Take a vey long pause before choosing to spend money on this one.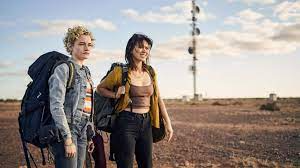 The other major release on this day is "The Royal Hotel," which looks to be an intriguing thriller that may be worth seeing. Julia Garner, Emmy winning actress from Netflix's "Ozark," stars in this story of a couple US backpackers who get mixed up in some serious shenanigans with some locals in a remote Australian town. Australian writer/director Kitty Green helms this film, who also cast Garner as her lead in "The Assistant," which was Kitty's feature film debut. Keep an eye on reviews for this one.
October 13th
As a crazy twist to a Friday the 13th in October, there are no major film releases scheduled for this day. Instead, teenie boppers equipped with friendship bracelets will be flooding the theaters to see "Taylor Swift: The Eras Tour," which is Swift's concert from her recent tour on the big screen. In fact, other films originally scheduled for release this day were moved to avoid the American sensation that is Taylor Swift. Travis Kelce will be first in line to be sure.
October 20th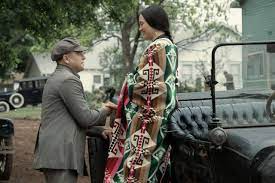 The most anticipated film of the month opens this day, "Killers of the Flower Moon." One of the great filmmakers, Martin Scorsese, co-writes and directs what is sure to be a Best Picture candidate. Leonardo DiCaprio and Robert De Niro, two of his favorite actors, star in this historical drama of the Osage murders that occurred in the 1920s. Native American actress Lily Gladstone also stars, and she may become a runaway Oscar favorite for Best Actress after this performance. If there's only one movie you go see this month, make it this one.
October 27th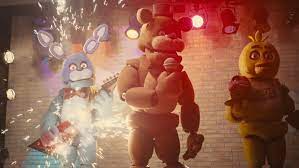 With Halloween right around the corner, there must be a good horror film for the weekend, right? Be careful what you wish for as "Five Nights at Freddy's" makes its way into theaters. This film is based on a video game with a premise of animatronic band playing animals coming to life after being possessed by murderous child spirits. You might be better off staying in and watching a horror classic instead.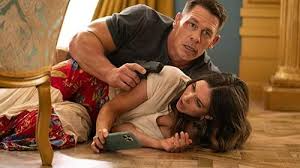 The only other option this week is a John Cena action flick. "Freelance" is billed as an action/comedy, which may just be the studio taking a jab at John Cena's acting ability, because that is pretty laughable. However, Pierre Morel directs, and he brought us the original "Taken," so there is some hope. Also, Alison Brie co-stars, and she has the comedic talent to make this more of an entertaining watch, hopefully in the same vein as "The Lost City."