By Keith Walther | Rose Law Group Reporter
In what will be one of the most powerful performances of the year, Viola Davis commands the screen in "The Woman King." This is a historical epic inspired by true events with some embellishment and dramatization to make it even more impactful.
The Kingdom of Dahomey, situated in West Africa, is in the heart of the Atlantic slave trade during the early 1800s. While the slave trade had been immensely profitable for the West Africans, it's also caused immeasurable pain and grief as villages get raided repeatedly and villagers taken by their own people to be sold into slavery to the Europeans. Led by General Nanisca (Viola Davis), the Agojie are an elite all-female unit of warriors who serve the king, seeking to protect the local villages from these raids and liberate the enslaved.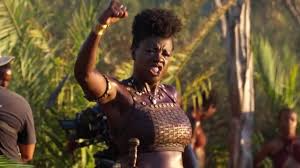 King Ghezo (John Boyega), who looks for a way out of the slave trade while maintaining prosperity for his people, enlists the help of Nanisca and her Agojie to strengthen her army to wage war and break their people out of this vicious circle. Outnumbered and outgunned, Nanisca focuses on training a fresh group of young recruits to give the Agojie a fighting chance against Europeans and fellow Africans whose sole motivation is to keep the slave trade alive and well at any cost.
While there is not a lot of historical fact in this film, keep in mind it is historical fiction, so the story is made up within the confines of actual historical events. The involvement of the Dahomey Kingdom in the slave trade, King Ghezo, and most importantly, the Agogie are all real. If the Agojie sound familiar, they should, because Marvel based the Dora Milaje (all-female special forces for Wakanda) off the legend of the Agogie and feature them in "Black Panther." In fact, director Gina Prince-Bythewood credits Marvel for paving the way to make her film possible.
Gina Prince-Bythewood is an accomplished writer/director best known for "Love and Basketball" and "The Secret Life of Bees." She clearly knows her limitations and where her talents lie. "The Woman King" is not the most technically sound film, the cinematography is basic, the sound and visual effects are average, and the score is decent. However, Prince-Bythewood leans on her strengths to create an emotional human-interest story that is so undeniably moving that the Academy must consider this film as a potential candidate for Best Picture.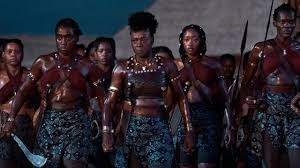 Viola Davis delivers a powerhouse of a performance that is also sure to be remembered come Oscar time. While this should come as no surprise, considering she's been nominated 4 times previously and winning once for Best Supporting Actress in "Fences," she's never played such a physically imposing character. Her intensely steadfast dedication led her to hours upon hours of exercise every day in preparation for this role. This preparation coupled with her courageous portrayal of a battle-hardened warrior with deep emotional scars beneath a fiercely stoic and powerful demeanor yields a performance that is worth the cost of admission all by itself.
She's certainly not alone, though, with an amazing supporting cast led by John Boyega. He's having quite the year in 2022, delivering his own Oscar-worthy performance just last month in "Breaking." He provides another solid performance in this role as a benevolent, forward-thinking king. Lashana Lynch, who audiences will recognize from "Captain Marvel" as Maria Rambeau or from the most recent James Bond film, "No Time to Die," is outstanding and likable as Izogie, a tough-as-nails warrior who takes young Nawi under her wing for training. Nawi is played by Thuso Mbedu and is a very significant role for her theatrical debut. The moment proves not to be too big for her, as she fittingly portrays the arrogance of youth combined with passion and an unmatched tenacity that makes this diminutive warrior a force to be feared.
Outstanding acting performances led by Viola Davis and a captivatingly moving story make this a rare September standout film. Bottom line, "The Woman King" is a tour de force that should not be missed.
This movie earns: