By Madelaine Braggs | Rose Law Group Reporter
Arizona's largest woman-founded lawfirm rings in the season with the most highly-anticipated event of the year, the annual Rose Law Group Holiday Party.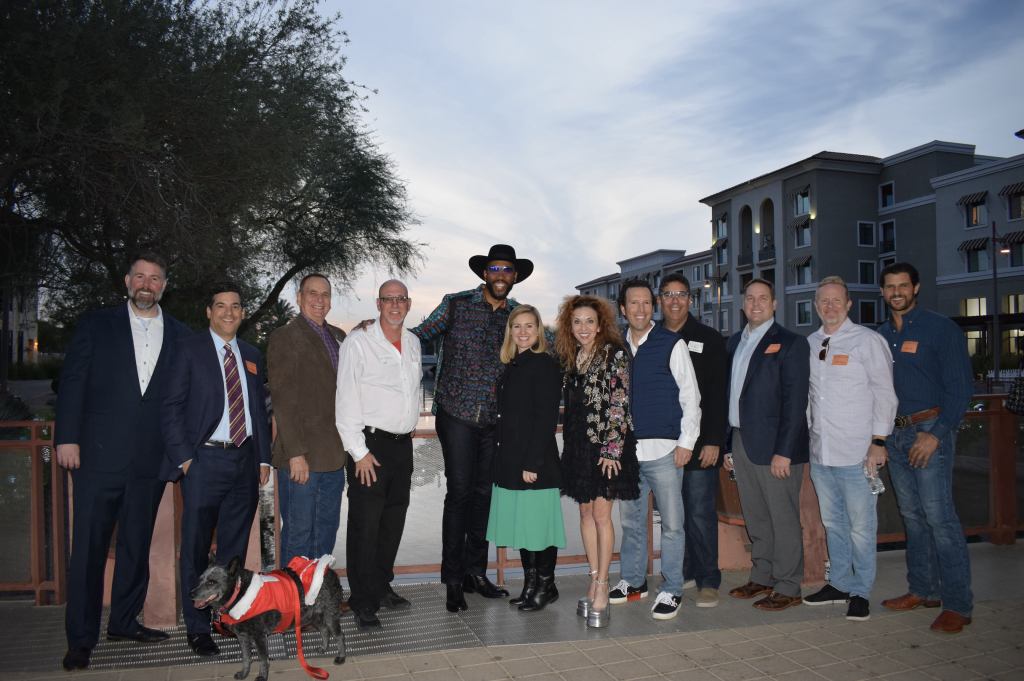 This year was made special by several of Arizona's most respected leaders elected officials in attendance including Phoenix Mayor Kate Gallego, Chandler Mayor Kevin Hartke, Maricopa Mayor Nancy Smith, Paradise Valley Mayor Jerry Bien-Willner, Pinal County Supervisor Jeff Serdy and Maricopa County Supervisor/Rose Law Group Partner Thomas Galvin.
We were joined by eight mayors and musical guest Montell Jordan, commonly known for the hit 90's single 'This Is How We Do It.'
Since we love a special surprise… Rose Law Group Director of Litigation Andy Turk we presented with a new title. "Partner" has a nice ring to it. Enjoy this clip of him being recognized… He was so excited he couldn't help but fall over himself!
Thank you to hundreds of our clients who came to the Scottsdale South Bridge, overlooking the beautiful canal at sunset and set to the twinkling lights of Scottsdazzle.