By Keith Walther | Rose Law Group Reporter
Despite a rough start, November finished strong, opening the door for a hopeful December, which is usually the best month of the year when it comes to movies. There's going to be action, there's going to be drama, there's going to be comedy, and then throw in an animation and a biopic to round out the month. The question is, which of these will be the standouts that may have golden statues in their future? Here's a preview to help narrow the possibilities.
December 2nd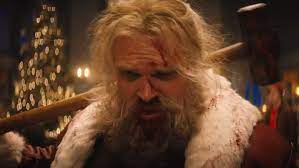 What better way to start the holiday month than with a movie featuring the lovable and jovial Santa Claus? Except this Santa Claus played by David Harbour ("Stranger Things") will be a bit different and certainly not for children. "Violent Night" will kick the holiday season into high gear, literally, and promises high octane action, serious bloodletting, and comedy with the absurd nature of it all. Writer/director Tommy Wirkola's previous film "Hansel & Gretel: Witch Hunters" was a complete failure, so bear that in mind, but the image of Saint Nick violently taking down thugs may be amusing enough to risk a ticket purchase.
December 9th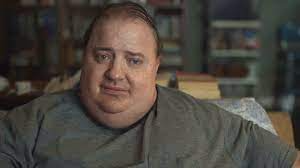 Two films will be released this day that are sure to generate some Oscar buzz. The first is "The Whale," the new Darren Aronofsky drama featuring Brendan Fraser, who hasn't been on the big screen in years. He plays a severely overweight reclusive teacher seeking to reconnect with his estranged daughter. Aronofsky has a very different, darkly artistic style that's not for everyone as evidenced with his earlier works like "Requiem for a Dream," "The Fountain," and "Black Swan." This film and Fraser did receive a 6-minute-long standing ovation at the Venice Film Festival, so it appears to be a must see that will garner Oscar hype.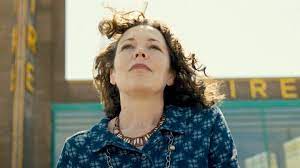 The second film is from Oscar winner Sam Mendes, who won back in 2000 for "American Beauty," but was recently nominated again in 2020 for "1917." "Empire of Light" is his latest film, a dramatic romance starring Academy darling Olivia Colman, who has been nominated for an Oscar three years straight, winning her first Oscar in 2019 for "The Favourite." She's generating Oscar buzz again for this role as a cinema manager in an English coastal town during the early 1980s dealing with mental health issues while finding unexpected love.
December 16th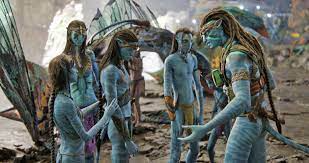 Those blue nature freaks are back! No, not the Smurfs. "Avatar: The Way of Water," the long awaited sequel to the 2009 blockbuster that inspired it's own Disney theme park, releases this day and is sure to draw massive crowds to the theater. It will need to for a couple of reasons. One, Disney has been floundering and desperately needs to close the year with some kind of box office success. Two, director James Cameron, whose perfectionism leads him to spend a decade on each project, admitted that this sequel will need to make at least $2 billion just to break even. The good news is that it's James Cameron, who refuses to release a bad film. There are five "Avatar" films currently in the works with the third already in post-production, so Disney has a lot riding on this franchise.
December 23rd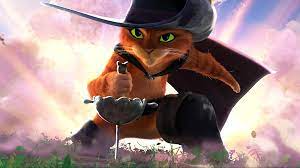 There will be three major Xmas movie releases this year. The first being "Puss in Boots: The Last Wish," the animated sequel to the highly successful 2011 film, which is also a spin off from the "Shrek" movies. Antonio Banderas is back as the voice of the title character and is sure to deliver the same charm, comedy, and adventure audiences of all ages have come to love. Universal, who has already dominated Disney this year in animation after "Strange World" bombed at the box office, will simply add to their lopsided victory with this film. Disney will have to rely on newly reinstated CEO Bob Iger's promise of creativity to reclaim the crown next year, as it's become clear that audiences have grown tired of Disney's pandering nature.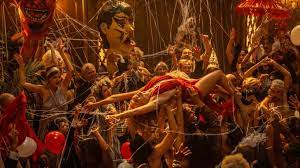 The second film being released just in time for the holidays is "Babylon," a period drama infused with comedy depicting the wonderment and moral depravity of the early days of Hollywood. It features Brad Pitt and Margot Robbie as the stars and is helmed by the Oscar winning director Damien Chazelle, who won for "La La Land" in 2017. Despite the heavy hitters involved in this production, approach this epic three-hour long film with some trepidation.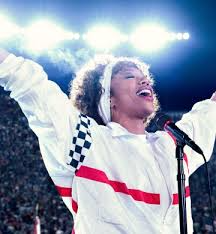 Last but certainly not least comes the much-anticipated biopic, "I Wanna Dance with Somebody," the rise to stardom story of one of the greatest vocalists of all time, Whitney Houston. Don't worry, Baz Luhrman is not directing this one, so there's more hope that this won't be a disgraceful failure like "Elvis" was. This is directed by Kasi Lemmons, who found success with her previous film, 2019's "Harriet." Just like with "Harriet," she's directing a largely unknown actress in Naomi Ackie as Whitney, so time will tell if she also directs her to an Oscar nomination.