By Keith Walther | Rose Law Group Reporter
With December winding down, so too does the quality of theatrical releases. January is arguably the worst month for films because Dec. 31st is the cutoff for award considerations. So, these are usually the films that studios have no confidence in to go head-to-head in the box office with the big boys. However, there are a handful of films that were released in December in a very limited capacity that are being nationally released in January. Take this month to revisit some of the movies you may have missed in December, but there's usually at least one diamond in the rough. Let's take a look.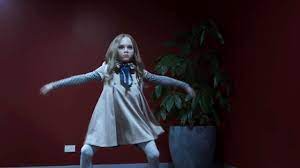 January 6th
2023 begins with a horror film, and a really bad horror film from the looks of it. "M3gan" is a robotically engineered doll with AI built in, so of course it turns evil and goes on a violently bloody rampage.
Basically, a rip-off of "Child's Play," it looks so stupid it could be funny, but either way, don't waste time with this one.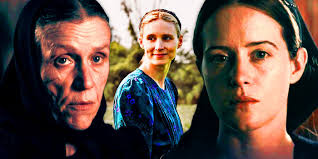 "Women Talking" is a different story. This is a drama based on true events of abused women stuck in an isolated religious community that looks like something out of the 1800s but is in fact set in the year 2010. The movie was actually released in select cities in December to qualify for the award season, but is releasing everywhere on this date, so this looks to be a winner. Rooney Mara, Claire Foy, and Frances McDormand headline the cast. With McDormand being up for an acting award almost every year, look for this movie to generate some Oscar buzz.
January 13th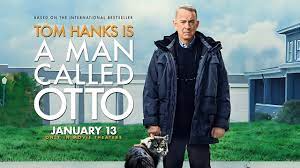 The only notable film coming out on this day is "A Man Called Otto." This is another movie that was released to select cities in December but is releasing nationally on this date. If you recognize the title, that's because it's based on the hit novel, "A Man Called Ove." This is another movie to pay attention to with Tom Hanks in the title role and Marc Forster ("Finding Neverland" and "Stranger Than Fiction") directing. Hanks plays a grumpy old man whose lost his will to live, but regains that will when a new family moves in nearby. Possible tearjerker alert.
January 20th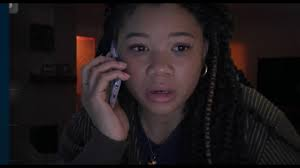 For fans of the movie "Searching" comes a follow-up thriller called "Missing," which is filmed the same way, from the viewpoint of computers and handheld electronic devices. "Searching" was good because of its cleverness and ingenuity in filmmaking style, so trying to recapture that magic using the same technique never usually works out that well. This is a wait and see type of movie.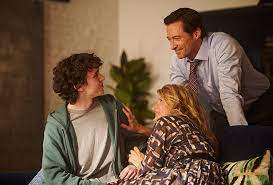 The surer bet on this date will be "The Son," the follow-up to 2020's "The Father," which won two Oscars for Best Actor (Anthony Hopkins) and Best Adapted Screenplay. This is a drama that focuses on a couple played by Hugh Jackman and Vanessa Kirby, whose lives are turned upside down when Laura Dern, who plays Hugh's character's ex-wife, surprises the couple with their teenage son. While Anthony Hopkins is also in this cast, this is not considered a sequel so don't feel pressured to watch "The Father" before seeing this film. This is another movie that's actually a 2022 release but isn't released nationally until this date.
January 27th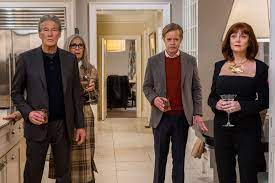 Finally, the end of the month will provide some levity in the form of "Maybe I Do," a romantic comedy of a couple who bring their parents together regarding their potential marriage. Sounds a bit like "Meet the Fockers," but hopefully there's enough fresh material to generate some laughs. The parents are played by Richard Gere, Susan Sarandon, Diane Keaton, and William H. Macy, so the talent is in great supply. This is the directorial debut of Michael Jacobs, who received an Oscar nomination as a producer back in 1994 for Best Picture candidate "Quiz Show." At the very least, this will be a good choice for a date movie with Valentine's Day right around the corner.