(MESA, Ariz.) Join Brookfield Residential and DMB Associates at one of the Country's Greatest Master Planned Communities as Eastmark turns 10 years old and hosts a celebration like no other on Saturday, March 25th at The Eastmark Great Park, and surrounding areas from 10am to 3pm.

With over 6,000 homes sold in the community and over $2.3 billion in residential home sales, Eastmark has continuously been ranked #1 in Arizona and on the top 50 list for master planned communities throughout the country since 2015. As a mixed-use community, it is also home to three top-ranked schools, churches, a library, a commercial farm, a fire station, retail centers, and commercial economic drivers such as Apple and Meta (Facebook). Currently, there are less than 650 homes remaining until the community is officially sold out.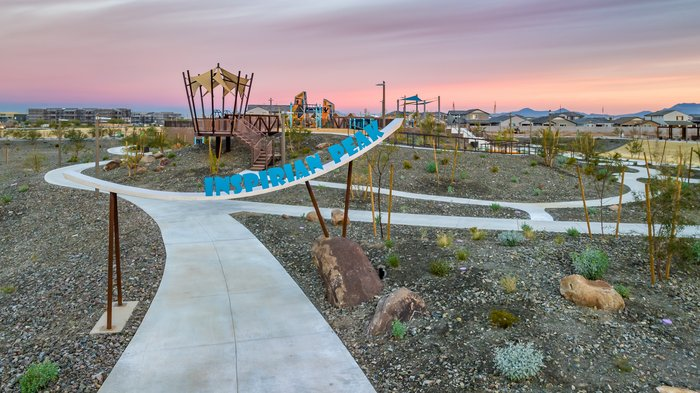 It's all happening throughout The Eastmark Great Park and surrounding park areas. (Maps outlining the day's entertainment and activities can be picked up at the 'Mark
-10100 East Ray Rd, Mesa AZ 85212 or downloaded online at https://www.eastmark.com/2023/02/happy-10th-anniversary-eastmark/).
Hosted by Brookfield Residential, DMB Associates, and Eastmark, this public community-wide celebration will bring together residents and visitors alike to enjoy hands-on activities, artistic exhibits, demonstrations, and live music across The Eastmark Great Park and surrounding park network. Eastmark Residents will be hosting their Spring Neighborhood Boutique featuring over 50 unique valley businesses, while Eastmark's Farmer's Market will be in full swing, featuring baked goods, Arts and Crafts, and more! Popular local food trucks and snack vendors will also be onsite to keep the celebration going.

Homebuyers can also visit Eastmark's 8 active builders (Ashton Woods, Capital West, David Weekley, Landsea, Lennar, The New Home Co, William Ryan, and Woodside Homes) who will also be celebrating across 13 neighborhoods with treats and giveaways while showcasing their best-selling model homes.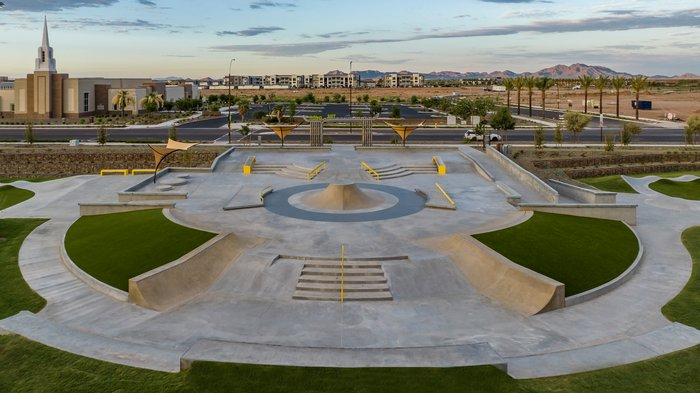 The public is invited to stick around for free live musical performances from local favorite artists and bands – Rock Lobster at Inspirian Peak (11am – 1pm), and The Flying Squirrels at The Eastmark Great Park (10am – 1pm).
March 25th is not only the anniversary celebration of Eastmark, it also marks the completion of several of the community's newest public amenities:
The Eastmark Great Park 4 – featuring turf fields, Fishing Pond, waterfall, and Inspirian Peak – a large adventure playground with an inclusive play zone that's thoughtfully designed to be accessible to children with autism – keeping with Mesa's designation as an Autism Certified City (the very first in the country)4565 S Inspirian Pkwy Mesa 8521
The Deck – an epic 3.4-acre skate park with pump tracks, ramps, and quarter pipes is one of the hottest spots in town 9362 E Point Twenty-Two Blvd Mesa 85212

Visitors to The Eastmark Great Park, Inspirian Peak, Fishing Pond, and The Deck can also enjoy DJs, Catch-and-Release Fishing, a Helmet Safety Course, and Derby Girls. Residents and guests are encouraged to self-tour by car, bike, or on foot for the day's festivities which span several parks and acres.
"We are incredibly proud of what we have been able to accomplish at Eastmark and at this beautiful amenity we call The Eastmark Great Park. This is a place that belongs to the entire City, and we are especially proud to invite visitors from across the Valley to come out and see why this community is so special," said Dea McDonald, President, Arizona with Brookfield Land and Housing group.
In conjunction with DMB Associates Inc., Brookfield Residential is the master developer of highly successful Eastmark, which has been touted as one of Arizona's most successful master-planned communities. The community opened in 2013 and phase four Great Park completion occurred at the beginning of 2023. Phase four of The Eastmark Great Park has officially been turned over to the Mesa Parks system.

For more details about Eastmark's 10th Anniversary celebration visit https://www.eastmark.com/2023/02/happy-10th-anniversary-eastmark/