By Keith Walther | Rose Law Group Reporter
When it comes to family animated films, timing is everything. With absolutely no competition currently and for a while, "The Super Mario Bros. Movie" is the only option for families with young children to go to the movies. The film has found the super coin block, already netting over $31 million on its mid-week opening day, which is unheard of for a Wednesday. It helps that it appeals to parents and kids alike as it is soaked in nostalgia and high-quality animation.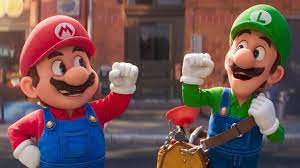 Audiences familiar with the Super Mario video games can expect the storyline to stay true to its origins. Mario (Chris Pratt) and Luigi (Charlie Day) are brothers who start their own plumbing business in Brooklyn, NY. As they try to save the city from a severe water main break, they inadvertently stumble across a telltale green pipe that warps them to a far-off realm.
They quickly find themselves in a land with its own set of rules, physics, and a tyrannical turtle named Bowser (Jack Black), whose quest to take over this strange world leads him on a collision course with the interlopers. Alliances are formed with some interesting locals like Princess Peach (Anya Taylor-Joy), Toad (Keegan-Michael Key), and the one and only Donkey Kong (Seth Rogen) to stop Bowser and his army from their destructive conquest of the Mushroom Kingdom.
Directors Aaron Horvath and Michael Jelenic, who previously worked on "Teen Titans Go!" together, team up once again to adapt the second best-selling video game franchise of all time into a film. Thankfully, their effort is far superior to the live-action version in 1993. They stick to a fast pace that keeps the story and action moving forward from start to finish, ensuring no stale moments. While there may not be much effort on originality in the story, the two directors appease the Mario fan base by incorporating numerous references to many video games in history that feature the brothers as well as other Nintendo games like Punch-Out!!. In one scene, there's an arcade game in the background called Jump Man, which is what Mario was originally called in his first ever appearance in the Donkey Kong arcade game in 1981. Audiences with a keen eye will be treated to many trips down memory lane like that one.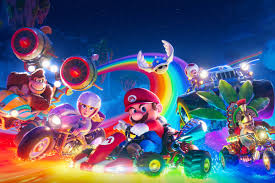 The cast features a lot of successful actors, but not everyone is cut out for voice over work. Charlie Day, who voices Luigi, is one such actor. He has an annoyingly grating voice that cannot be disguised in this film, and he simply doesn't have the talent for voice acting. Luckily, he's not featured too prominently so there's not too many lines the audience has to endure. Chris Pratt, Keegan-Michael Key, Seth Rogen, Fred Armisen, and Jack Black on the other hand, do a fantastic job giving their animated characters unique personalities with their voice acting.
The new king of animation, Universal Pictures, makes a strong first move to retain the crown this year over Disney. Illumination, which is co-owned by Universal, is responsible for the wildly successful "Despicable Me" and "Minions" franchises. They really outdid themselves this time with the incredible level of animation that makes this movie worth watching in and of itself. Disney Pixar's first entry in 2023 doesn't come until June with "Elemental," so Mario will have plenty of time for coin collecting.
"The Super Mario Bros. Movie" is definitely geared towards children, but it has enough nostalgia and jaw dropping animation to keep the parents happy. From a Mario Kart inspired chase down the fan favorite rainbow road to obstacle courses reminiscent of the first several Mario games, the film does its best to include all Mario games of the franchise. Even the music and distinctive sounds from the video games are present throughout the movie. It's not a contender for a best animation Oscar, but it's fun and entertaining, and it makes you want to dust off your old Nintendo controllers.
This movie earns: